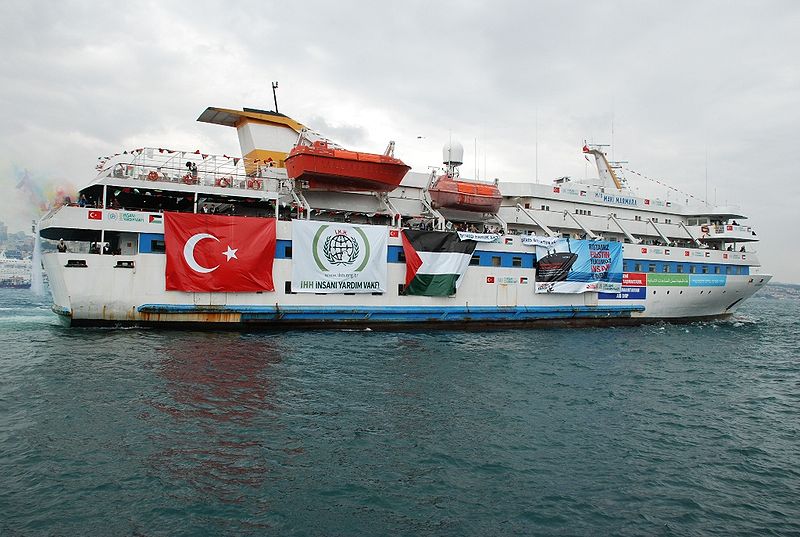 Talks about the compensation of victims of "Mavi Marmara"
By Manolis Kostidis
For the first time since 2010 has arrived in Turkey, delegation from Israel, in order to discuss the issue of the compensations that should be given to the families of the Turkish victims, when Israeli commandos attacked to the Turkish ship "Mavi Marmara" in May 2010.
The content of the talks remains secret since there has been no leaked information. The meeting has been held in camera in the building of Ministry of Foreign Affairs in Ankara. The Turkish delegation has been led by the secretary general of the Foreign Ministry Feridun Sinirlioğlu and the Israeli delegation the head of the Israeli security council Jacob Amidror.
The talks are the result of the apology that Benjamin Netanyahu asked from Recep Tayyip Erdogan, on the attack on the "Mavi Marmara" after pressures of Barack Obama.
The information that Tel Aviv will not only stay on the issue of the payment of compensation as they have asked for, according to rumors, the use of the military air base Akinci in  Ankara in return for the concession of the antiballistic system "Arrow", has been belied by the Turkish Ministry of Foreign Affairs.
However it is not clear whether the talks will lead to positive results, as Ankara calls for the halting of the blockade which Israel has imposed to Gaza.
The Turkish prime minister has announced that he will visit Gaza in May, but on Sunday John Kerry had asked Erdogan to put off his visit to avoid disturbing the climate in the region. "The Turkish prime minister has the right to decide what to do and what not to do but we have expressed our view to Prime Minister Erdogan that it will be best to postpone his trip to Gaza. In our view the timing of such a visit will be critical to our effort to achieve peace in the region. We think it will be best to wait for the right conditions to take place." was Kerry's statement in Istanbul.
Turkish diplomats say that so far there has been no change in Erdogan's program for Gaza. However, the Turkish Prime Minister is going to meet with Barack Obama in Washington on May 16th and it seems that a lot will be determined from Erdogan's visit to the White House.