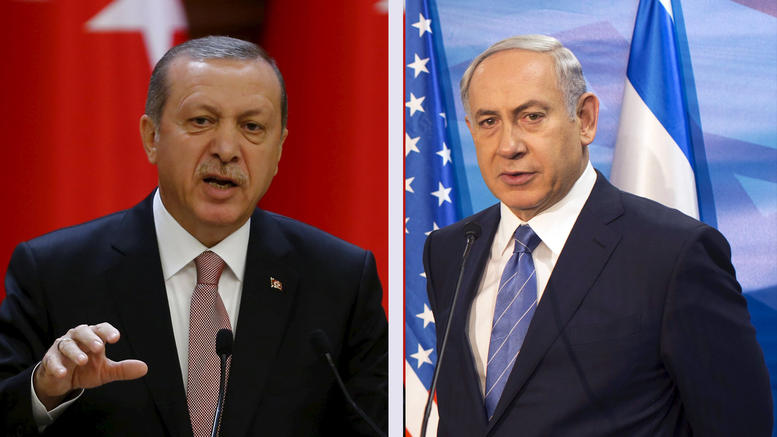 Ankara, June 21, 2016/Independent Balkan News Agency
By Manolis Kostidis
Hurriyet reveals the draft of the agreement
Ankara-Tel Aviv negotiations concerning the normalization of the two countries' relations have been officially concluded.
Turkey launches a new era in its foreign policy in order to reduce tension with Israel and Russia, since as a result of the Syrian problem it wants to prevent the leading role of the Kurds who want a Kurdish state.
Tel Aviv appears to want a cooperation with Ankara and partially backs down on the issue of Gaza, in a bid to prevent the presence of Iran in Syria, as well as for the transportation of gas to Europe via Turkey.
On June 26 will be announced by the general secretaries of the Foreign ministries of the two countries that the new agreement will be signed in July.
The Turkish newspaper Hürriyet reveals the deal and says that Israel agrees to pay USD 20 million to the families of the nine victims of the ship Mavi Marmara, which in 2010 had been boarded by Israeli commandos.
Already Netanyahu in a telephone conversation had apologized to Erdogan about the incident. Also, Israel would ease the blockade on Gaza and allow the construction of a hospital, power plant and water desalination. In parallel, Turkey will send humanitarian aid to the Palestinians, which however would be transferred from Israeli ports.
The two sides will begin official diplomatic contacts and send back ambassadors to the capitals. At the same time, they will start again the joint military exercises and will make joint investments in the energy and defence sectors!
It is no coincidence that the Energy Minister of Israel, Yuval Steeinitz, revealed that in March he had met with Erdogan at the NATO summit in the US and had held talks on the issue of Syria, Iran's presence in Syria as well as cooperation for the natural gas! The Turkish side downgraded the revelation and said that the discussion was a simple conversation.