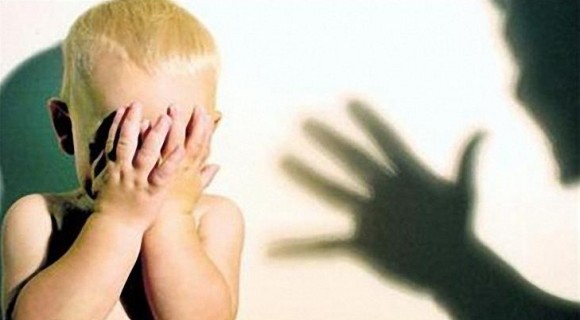 Summary of Selected Papers from ISPCAN's XVIIIth International Congress and Youth Empowerment Forum.
The XVIIIth ISPCAN International Congress on Child Abuse and Neglect took place from September 26-29th, 2013
in Honolulu, Hawai'i. The Congress incorporated numerous papers and symposia on child abuse and neglect by
preeminent international speakers. Additionally, a Pre-Congress Youth Empowerment Forum was held on
September 22th. This Post Congress Special Report includes summaries of selected papers from the Congress as
well as papers by international youth from the successful Youth Empowerment Forum.
-Requires an investigation and prevention of  child abuse  in South East European countries.
Youth Problems in Europe
The Balkans – Region Report
In the countries of South Eastern Europe exist groups  that have sexually abused children systematically and in an organized manner.These categories come from family, friends, employers and religious clergy.
The European Commission defines youth as "the passage from a dependent childhood to independent adulthood. Adulthood in various European countries can be determined by the age limit of child benefits, the end of full-time compulsory schooling , the voting age and the minimum age of standing for elections , whereas independent adulthood could be looked at as the time when yung people become finacialy selfsufficient. The increase in the length of studies combined with difficulties in getting a first job and access to affordable housing have increased the length of the transition from youth to independence. Because of that , this report will deal with the population aged between 15 and 29.
It is a great challenge to identify and generalize what could be called the main youth problems in Europe.. In the European Union there are currently 27 countries , but geographically , depending on definition , Europe also includes several countries like Russia , Ukraine , Bosnia , Serbia , Montenegro , Albania , Kosovo , Macedonia and Turkey.
Unemployment amongst youth is a big problem. The average unemployment rate for young people up to 24 years of age is more than double that for 25-74 years old in EU-27.3 Since these are average figures, there are several countries where the figures are much higher: in Serbia 37% in Bosnia, Montenegro, Albania and Macedonia around 30%.4 The situation is such that even though many of these youth hold advanced degrees such as Bachelors or Masters, it might be difficult to get a job without experience, as is often the case with many of these young people.
Sexual abuse may be prevalent almost everywhere: inside a family, in a partnership, in places like school, work, on the street, etc. The main types of violence according to a imple classification are physical (i.e. hitting), psychological (i.e. bullying, undermining, ridiculing, threatening), sexual, economic (where one forces his own agenda, puts down and/ or uses violence against a partner.
In 2010-12 we have received reports of 227 cases of sexual abuse mostly come from the Eastern-European
States Index:
Serbia : 62 reported cases of child sexual abuse be raped by priests, teachers and families.
Bosnia and Herzegovina :12 reported cases of child sexual abuse be raped by priests , teachers , families and near residents.
Montenegro: 29 reported cases of child sexual abuse be raped by , teachers , families and near residents.
Albania : 39 reported cases of child sexual abuse be raped by , priests , teachers and near residents.
Kosovo: 48 reported cases of child sexual abuse be raped by , priests , teachers and near residents.
FYRO Macedonia : 37 reported cases of child sexual abuse be raped by , priests , teachers and near residents.
ISPCAN , also estimated that there exist many other unreported cases because of the mentality of fear and ignorance buy society.
This leads to the next identified problem – focus on material/external characteristics. Why is it so important to most children what car their classmate's father is driving? Who is responsible for teaching these values to children and youth and how is it addressed , if parents themselves perpetuate it ?
There are several factors that promote resilience but the primary and most important factor is relationships inside and
outside family, which provide care and support, create love and trust and offer encouragement .
There are several initiatives on international Europe-wide, governmental and local levels trying to improve the lives of
youth by building their resilience. These are programs like CAP (Child Assault Prevention), Big Brother/Big Sister and TORE (Student Support Movement in Estonia).
To illustrate and summarize, I would like to use a nice example of creating real values from a small school in Estonia. Some years ago this school was quite unpopular and parents were luctant to send their talented children there. Then the school got a new director. He believed that the most important task of a school is to support and encourage the development of a student. As the basis for improving the gloomy situation, he established a motto for the whole school: the principle of three A's – "Armastus, Austus ja Areng" (Love, Respect and Development). . This example shows how by a well-chosen motto and by setting an example, one can create a positive change within a large group of people, harmonizing mutual relationships and the overall surrounding environment.
International Society for Prevention of Child Abuse and Neglect (ISPCAN) , seeks to increase attention to the phenomenon of the abuse of children and insist to initate investigations categories that have produced the known cases of abuse .
ISPCAN , advises the South East European countries not to neglect a sexual child abuse phenomenom.
This Special Report is published by the International Society for Prevention of Child Abuse and Neglect (ISPCAN)