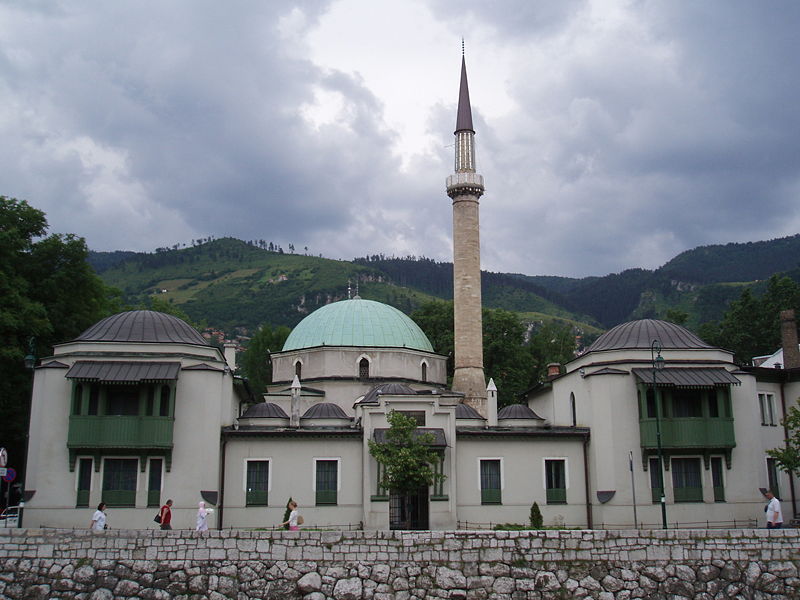 Sarajevo, January 26, 2015/ Independent Balkan News Agency
By Mladen Dragojlovic
Grand mufti of Bosnia and Herzegovina, reisu-l-ulema Husein Kavazovic, condemned on Monday the recent incident in a mosque in Sarajevo, when three islamist extremists interrupted the prayer.
The incident took place during Friday's prayer. Three of young extremists came in the mosque, showed their shirts that bore the IDIL insignia and disturbed the imam's speech. Other believers asked them to leave the mosque and they did, so the incident ended there. This was the first time in BiH that somebody openly shows the IDIL insignia in public.
"Mosques are home of ceremonies and security. They are open to all people of good will who seek a place of spiritual peace and refreshment. Any violation of this mosque environment is a severe abuse and people who do that, obviously, have bad intentions and unsuitable targets", said Kavazovic.
He emphasised that the Islamic community expects from state authorities to ensure the conditions in which Muslims can peacefully live in their faith. Kavazovic said that deliberate provocateurs must be identified and prevented from causing incidents in mosques.
Former reisu-l-ulema of BiH Islamic community, Mustafa Ceric, also reacted on the incident and called authorities to punish the culprits.
"We cannot ignore this as a 'small incident'", said Ceric.
He called the authorities in the Islamic community and believers to be wise and be aware of the risks that this situation can cause.
Imam of Stara Breka mosque, Muhamed Velic, told the media that he was in the middle of his speech when the extremists started to shout: "Liar!". He told them that it is not their right to interrupt other believers in their pray, him during his speech and to impose their will. After that, as Velic said, other believers reacted and asked them to leave the mosque. The incident was reported to police.
One day after the incident, one of the extremists, Kenan Krso, went to a police station and said that he was leader of this group. Allegedly, he recently came from Syria where he was a fighter in IDIL forces. He will be processed under the Law on public order, but not under Criminal law.