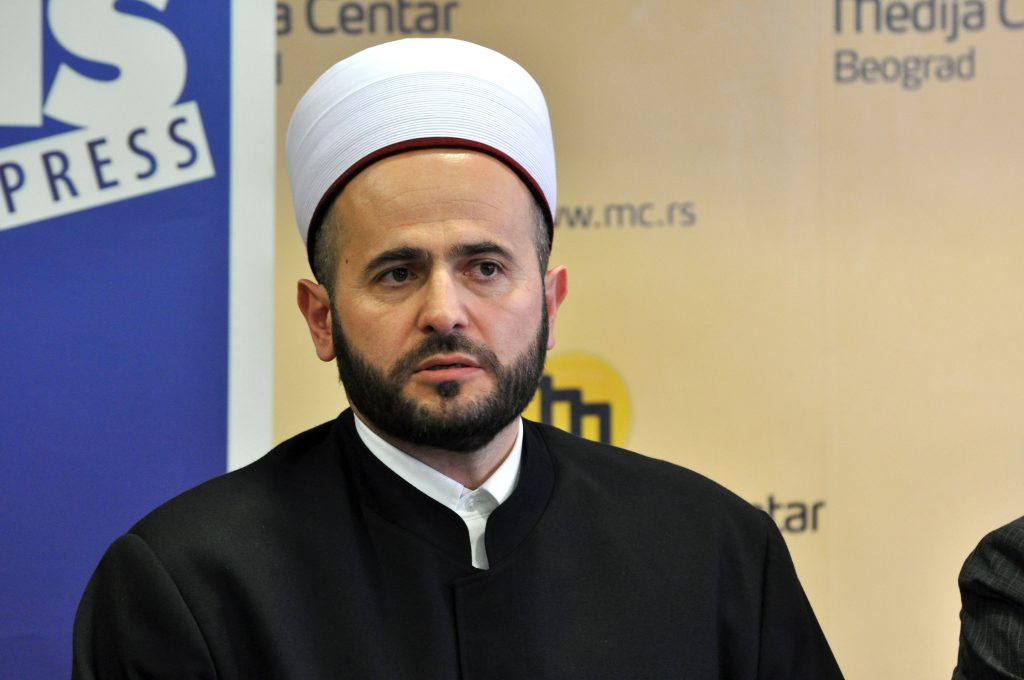 Belgrade, July 1, 2016/Independent Balkan News Agency
By Milos Mitrovic
Furat media, the service of so called Islamic state, has broadcast a video in Bosnian calling its supporters to kill Muamer Zukorlic (photo), member of Serbian parliament and former mufti. ISalso called on killings of several other Islamic missioners, Bosnian portal saff.ba reported.
IS and its member Abdul-Kajum el Bosni accuse Zukorlic of "betraying Islam" by resigning from the position of mufti and becoming a politician in Serbia, which was presented in video as Christian country.
The jihadists blame Zukorlic for appealing to people to vote in elections in Serbia. Saff.ba comments that the threat "is clear sign of announcing new ISIL activities in our region".
"ISIL is primarily an enemy of Islam and Muslims. With their deeds, such this video is, they authentically prove that they have completely put themselves in service of the foes of Islam and Muslims. Muslims have to be decisive in struggle against evil spread by such people and their mentors. These people have nothing to do with Islam, they are completely insane, they are killers and cult of death followers", saff.ba stated.
At the same time, ISIL blames Zukorlic of appealing on Muslims not to join it.
Zukorlic has so far declined comment on threats against him.