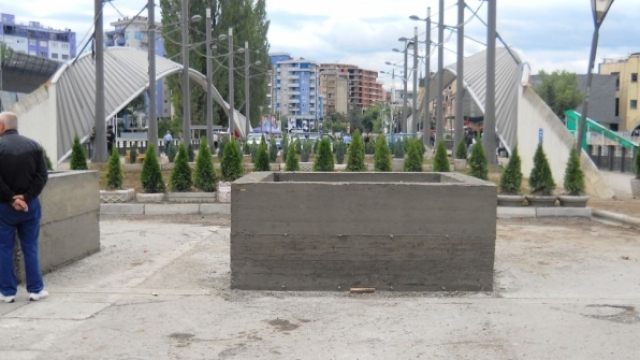 Pristina, July 11, 2014/Independent Balkan News Agency
By Elton Tota
Islamic Community of Kosovo has demanded from international institutions to intervene in freeing up the space where the construction of "Tsar Lazarus" has started to take place, as according to this community, the land is its property. According to the Community, such acts aim religious cleansing in that part.
Islamic Community of Kosovo (ICK) said in a press statement that the "Iber Mosque" used to be located at the place where the construction of the "Tsar Lazarus" square has started.
ICK calls on all international institutions to react in order to stop these actions.
"The actions taken place in the recent days in Northern Mitrovica, with the construction of the Peace Park and Tsar Lazarus square have been a direct attack against us, because the Iber Mosque was built there in 1878".
"From the Council of the Islamic Community in Mitrovica, we have been notified that on the place where the Mosque of Iber was standing until 1999, 'legal' structures of Northern Mitrovica, 15 years after destroying the mosque, want to appropriate the land now, by building a square".
"The Islamic Community of Kosovo strongly condemns this pretentious acts which aims at perpetrating ethnic and religious cleansing in that part of Kosovo, on the pretext of offering better conditions for the community. Nobody has the right to alienate properties and even less, to build on them."
"We call on EULEX, KFOR, OSCE, US Embassy and embassies of western states to intervene as quickly as possible in order not to allow the alienation of the mosque."
"The Islamic Community of Kosovo will never give up on its property and its mosque".
"We engage for peace, understanding, cohabitation and tolerance, but we also expect the same thing from the others", reads CIK's statement. /ibna/