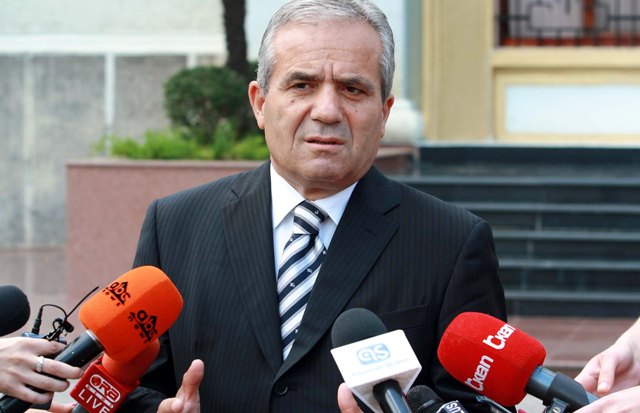 Tirana, 6 July 2015/Independent Balkan News Agency
Kastriot Islami MP says that with the result of Sunday's referendum, Greece embarks on a journey full of unknowns.
Dr. Islami says that a staggering 61% of Greeks said NO to austerity plans in "support" of Tsipras.
Prof.; Islami considers this a "dangerous spiral" and adds: "This is a decision that keeps Greece unsafe in a path full of unexpected things and dangers".
On the other hand, Islami says that the result of this referendum puts the Eurozone in a very delicate position.
At this point, the former speaker of Albanian parliament suggests that the situation must now be handled with lots of caution and maturity.
Former Foreign minister says that he's hopeful that "in spite of these developments, relations between Greece and the Eurozone will soon go back to normality".
But on the other hand, Islami says that he has a feeling that this will happen only after Tsipras leaves power. "This way, Greeks would calm down, Europeans would be assured and relations between Greece and the Eurozone would go back to normality", Islami suggests. /ibna/