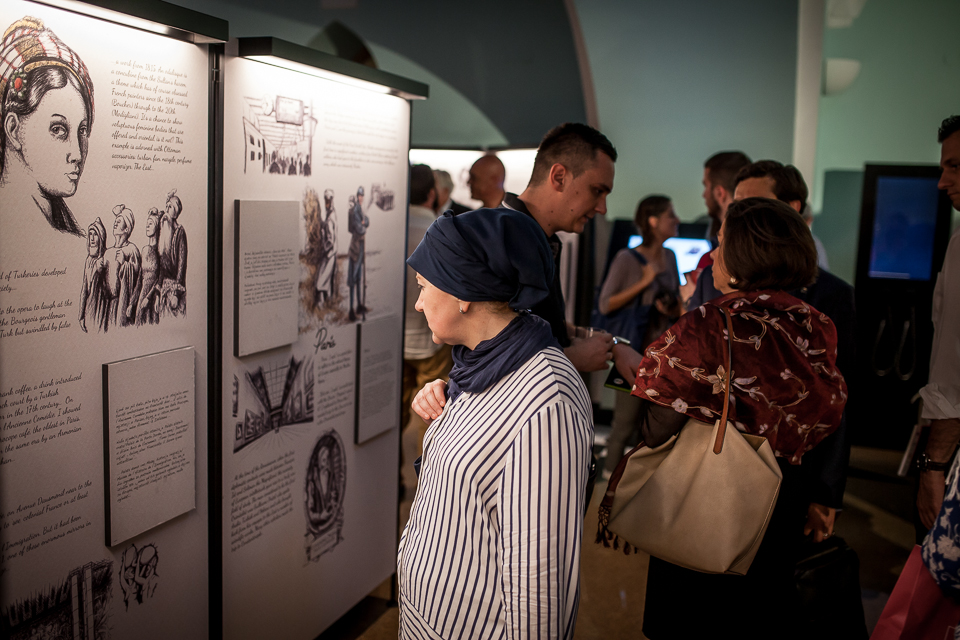 As a part of the EU's Culture programme, the exhibition "Islam, It's also our history!" opened on Thursday night at the Bosniak Institute in Sarajevo.
This touring exhibition displays the historical evidence of the centuries long connections between Islam and Europe. The cooperation to establish the exhibition included many different European countries and partners. The exhibition has won the European Commission's recognition as a "major European cultural project".
The curator of the exhibition, Isabelle Benoit, stated that this exhibition aims to show the interaction of European and Islamic civilization on European soil.
Benoit said that this project started in 2013 and has seven partners from six different countries and that they organize a variety of activities. The main of these activities is to set  the exhibition which will travel.
"We are very proud that the exhibition is open in Sarajevo, and afterwards moved to Bulgaria, Brussels, Rome and Germany. Sarajevo is the only city founded by the Turks during the Ottoman Empire on the territory of Europe. The meeting of religions and cultures is still visible on architecture. Also, it is the city that experienced the worst events since World War II to date … Sarajevo was, and still is, a city that symbolizes the meeting point of different civilizations", Benoit said on the exhibition opening ceremony.
President of the scientific committee of the exhibition, Elie Barnavi, explained that the concept of the exhibition was set up on the basis of scientific research, which were led by various European partners.
"The exhibition's scenario is structured around a key message that Muslims in Europe are as old as Islam. The exhibition shows that the mutual influence has existed, and still exist, despite various conflicts during several centuries", Barnavi said.
Director of the Bosniak Institute, Amina Rizvanbegovic-Dzuvo, pointed out that this is a very high quality exhibition which should be visited by every person. She stated that it will be very good for people from other BiH cities to come and visit the exhibition and maybe learn something new about the history of Islam, but in an innovative and modern way.
"Islam, this is our history" represents the 12 centuries of the presence of Muslim culture in Europe. The project was created under the initiative of the Museum of Europe from Brussels and the Belgian agency Tempora.
The EU has directly contributed to this project though its Cultural Programme with 2,5 million EUR. The starting point of the exhibition was in Sarajevo, in the Bosniak Institute, after which it will travel to Germany and Bulgaria. An expanded and larger version of the exhibition will be presented in Brussels from September to January 2018, and in Rome in the spring next year./IBNA