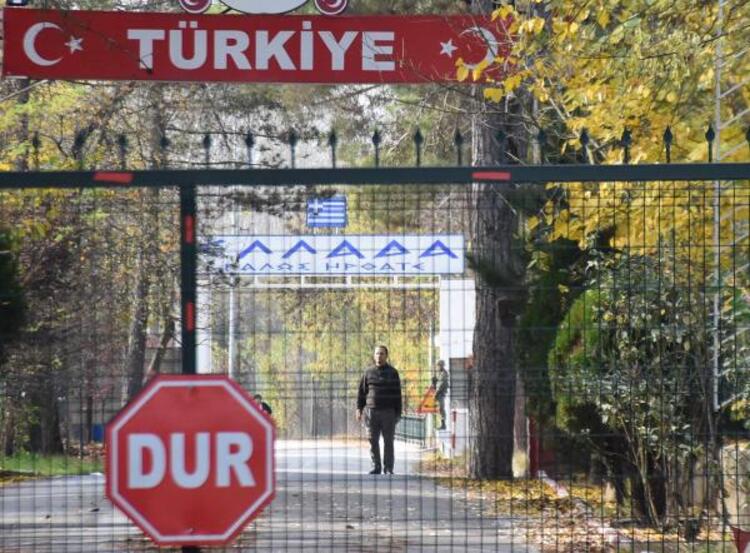 Recent developments in Evros up until late Monday night hint what is likely to happen to the members of the Islamic State that Turkey plans to deport to their countries of origin.
The ISIS member, an American citizen of Arab descent, was transferred from the Istanbul Migration Service to Edirne and from there to Kastanies, from where he was deported. He was reportedly initially stopped by Greek soldiers who handed him over to the Greek police.
The Greek police refused to take him in and sent him back to Turkey, as he held neither a visa nor any other evidence.
The issue became viral in Turkey, with photos and images of the jihadist at the zero point of the Greek-Turkish border circulating the country's media.
Ankara has yet to clarify the reason for the deportation of an American citizen from Greece, but there are rumors that he may have entered Turkey via Greece.
The question remains what is to happen in the coming days, as Turkey's Minister of Interior Affairs Suleyman Soylu announced last week that Ankara would begin deportations and had indeed stated that "Turkey is not a hotel for jihadists".
Recep Tayyip Erdogan said in his speech that there are 1149 ISIS members in Turkish prisons and 737 of them are foreign nationals.
Already Anadolu News Agency reports that a German and a Danish national are located in deportation centers, while legal procedures for their deportation are in progress.
In Berlin, the German government has confirmed the deportation of a German from Turkey today, adding that seven more Germans will be deported on Thursday and two on Friday.
These are three men, five women and two children, according to the same source.
At the same time, the Turkish Ministry of Interior Affairs has announced that it will deport 11 French jihadists who have been arrested in Syria, with the legal process being under way, while two Irish jihadists, who have also been arrested in Syria, will soon be deported as well.
Denmark, Germany and Britain have revoked the citizenship of some of their jihadist nationals. Unofficial sources estimate that in Syria there are at least 2000 ISIS members with European passports and are to be found in prisons controlled by the Kurdish YPG militia. /ibna