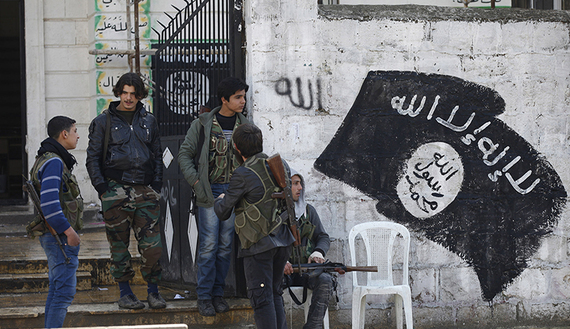 Disclosure of the newspaper "Taraf"
By Manolis Kostidis – Ankara
The existence of hideouts of the Islamic terrorist organization ISIS in Turkey reveals the valid turkish newspaper "Taraf".
According to Taraf, in the NATO summit in Wales last week during the meeting between Obama and Erdogan, U.S. officials gave details to their Turkish counterparts on the ISIS hideouts within Turkey. According to information, in Istanbul, Ankara and Konya there are arsenals of ISIS, as well guerrillas waiting to act within Turkey. According to the same information, there are suspicions for hideouts in Gaziantep, Hatay.
There are fears of possible terrorist attacks from ISIS in case the Davutoglu government consents to actions against the jihadists.
The Turkish government finds it difficult to participate in the alliance organized by the United States, firstly because members of ISIS are inside their territory, and second, due to the fact that the terrorist organization is holding 49 Turkish diplomats and their families hostages.
However, the New York Times said that Ankara for many months buy oil from the ISIS through the oilfields that the jihadists have captured in Syria. The Turkish Defense Minister Taner Yildiz denied the reports and claimed that "some are trying to tarnish the name of Turkey".
Political analyst of the turkish newspaper Hürriyet, Fatih Çekirge, however, argues that the United States see that Turkey does not combat ISIS effectively and restricts the use of the U.S. base in Incirlik. "For this reason, an important role will play the airport of Abril in northern Iraq, which the United States had seen to it that it has a runway length of 4km. Probably the air operations will take place from there and Incirlik will slowly lose its value. Already the United States view Pesmerga of Northern Iraq and the PKK as combat effective armies, with whatever this implies for the Turkish-U.S. relations", writes Çekirge.
There is intense concern in Turkey, since on Sunday night two shells from the artillery of ISIS in Syria fell inside the turkish border in the Nusaybin region. Nobody was injured as the shells fell on a field.