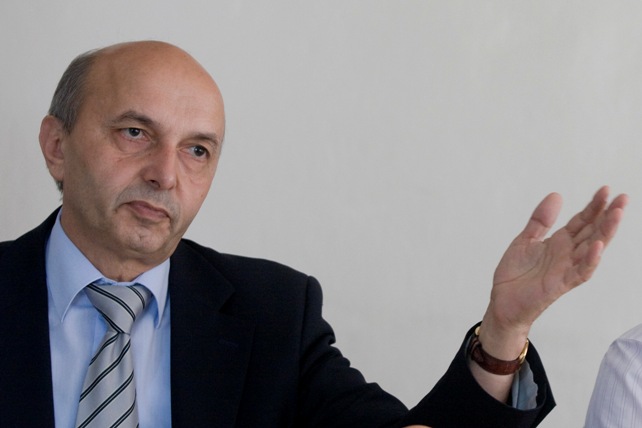 Pristina, April 25, 2013, by Tinka Kurti-The leader of the Democratic League of Kosovo, Isa Mustafa has once again launched criticism about the agreement made with the President of the country, Atifete Jahjaga. As a result of this, he hasn't considered the Democratic Party of Kosovo (PDK) to be a serious party.
"As far as the electoral and constitutional reforms are concerned, we consider the approach taken by PDK in relation to the agreement reached in April 2011, as damaging. We believe that the President of the country must express her will in order for changes to be made in the Constitution and for the President of the country to be elected by the people. In the meantime, we're working to harmonize several issues that relate to the electoral reform", says Mustafa.
Mustafa considered the next elections as crucial for Kosovo, because both centrally and locally, the government is corrupt.
"Corruptive affairs involving ministries that should tackle corruption and corruption in the communes governed by PDK, are the best indicator as to how this government is degrading", says Mustafa.
Isa Mustafa was one of the three leaders, along with Hashim Thaçi and Behgjet Pacolli, who had accepted the proposal of the former US ambassador in Kosovo, Christopher Dell, for the election of Atifete Jahjaga as President. Jahjaga now refuses to resign until her end of term in office. /ibna/