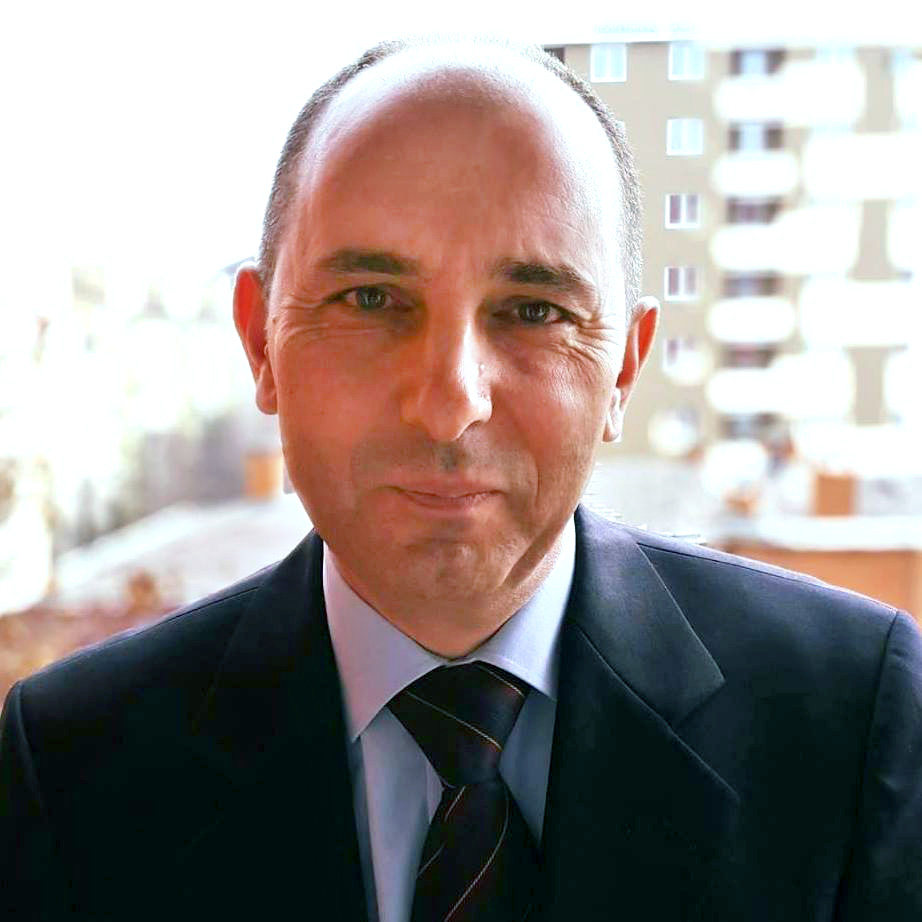 Nikola Popovski
Does anyone remember when the Russians and Serbs last held joint military exercises before October 2019? Probably in October 1944 when the Red Army liberated them from the Nazis and internal collaborators and handed free Belgrade to left-wing political forces in Serbia, then proceeded to Budapest and Vienna. This current exercise, held at a very awkward moment for the Balkans, and moreover provocatively and defiantly called the "Slavic Shield 2019", with its name and purpose sends very important and interesting messages to the neighborhood, the Balkans, Europe, Eurasia and the world.
Russia, for its part, has decided precisely in Serbia, which has significant borders with NATO to Bulgaria, Romania, Hungary and Croatia and for the first time outside its country, to show off powerful missile defense systems. At the same time, immediately after the important visit of Russian Prime Minister Dmitry Medvedev, Serbia, which gradually but surely negotiates and closes one by one the chapters of the EU accession process, announces that it is joining the Eurasian Economic Alliance Free Trade Agreement. The main partners and founders of May 2015 are Russia, Belarus, Kazakhstan, and later joined by Armenia and Kyrgyzstan as well-known "pro-European" oriented states.
Only a week ago, Serbian Prime Minister Ana Brnabic left for Moscow to sign a free trade agreement. Truth be told, under the Stabilization and Association Agreement with the European Union Serbia has the right to sign free trade agreements with international organizations and individual countries until accession to the EU, but will then have to terminate those agreements with all third countries or other organizations. Do you think this deal is one of many?
Recall that after refusing to make a decision to start negotiations between the EU and North Macedonia ten days ago, the Serbian president publicly stated that EU behavior was important to follow because that same EU requires Serbia to recognize Kosovo as an independent state, and then Kosovo to become a full member of the UN. Namely, he said that Serbia should be very careful not to suffer the fate of Macedonia, which even changed its name to start membership negotiations, but was again played and rejected. That could happen to Serbia once it runs out of recognition of Kosovo, he believes. But let's not stretch it out. What Serbia has done these days with its series of coordinated steps (political, military, economic and diplomatic) is a very serious move to the Balkans and Europe. In the aftermath of the traumatic period of the early 1990s, when all countries on our continent have consensually expressed and focused on Euro-Atlantic integration, this is the first country since Belarus to announce publicly and clearly, and it cannot be more clearly, that strategically it turns to Euro-Asian (read: Russian), not Euro-Atlantic (read: Western European-American) integration.
Now let's go back to our dear Macedonia. The country's political leaders at the informal leadership meeting a week ago firmly stated that they would still not abandon the Euro-Atlantic orientation and continue the path of development and reform as requested by the EU and US. They are aware that in and with this seemingly easy political jigsaw puzzle it is no longer so easy and simple, and that there are no calculable steps, but they did. The president of the country, on his way to Tirana, also called for a mini-Western Balkans summit to try to persuade the remaining six non-EU states to adhere to Euro-Atlantic integration, but the call is overshadowed by the behavior of the small European, but the largest of the six Western Balkan states – Serbia. It already has a second direction in which, to their conviction, feels safer.
The EU, represented by Macron, has recently made it clear that hopes of EU enlargement with the six countries in the region have been put on stand-by that they themselves do not know what it is and what it will be, but it will certainly take a long time. That's okay, but it looks like there may be only five states left. One is going somewhere. It is now too late for the EU to think about what Bulgaria or Romania and Croatia have, but Serbia does not, so it has to negotiate for years and be told that this may lead somewhere. Life and rule in Bulgaria, for instance, is no different from that of its immediate western neighbors, but its failure to deliver on what was needed or promised itself to the EU has now turned into a punishment for others. When in doubt about something, those from the EU point their finger at Bulgaria and say, "We don't want other countries like that". Okay, you don't want other countries like that, but now get ready for them to not want you the way you are. After all, the UK is leaving with its Brexit. The United Kingdom no longer wants the EU as it is, and so it left. Somewhere. Probably toward the west coast of the ocean heading out and there it will seek its happiness with someone the country would have some understanding, and now they have that in the US president who has promised a free trade agreement "that has never been given to anyone before"and firm strategic security and military protection.
Let's not stretch it out. Unsatisfied with the EU, the British have left and are heading West, and the Serbs are gradually leaving without even joining first, but they are heading East. The EU now needs another similar case to another European country, and realize that it is high time to think long and hard and consider whether what they are doing is in their interest or that they have gained something from previous generations. transcends their abilities and particular visions. While France, for example, decides that less than two million Macedonian citizens could be a danger to it and the EU, at the same time each year over 1.5 million citizens from Africa and Asia access EU countries as refugee immigrants, though their lifestyles and habits are all but the "European way and model of life" that France so desperately wants to protect. After all, when Great Britain wanted to do the same thing in 2015 and 2016 it was brutally outspoken by others, including France, so the country is now leaving with Brexit, with which, by the way, in the sense of knowing what exactly the country wants and what it does, turned out to be the worst possible publicity.
It is now clear to the EU states that because of the stupidity of the immigrants they have lost the United Kingdom to the Union, but it is too late for them. It may be too late for them to realize that for the sake of stupidity, they are pushing Serbia further away and throwing it in a "bear hug", but more importantly, bringing the "bear" into their backyard. And what about North Macedonia? Is there a hug for it? We love the West, but it still refuses to write the country in, while the East does write and offers itself, but we don't want it. That's the way it is nowadays.
Views expressed in this article are personal views of the author and do not represent the editorial policy of Nezavisen Vesnik