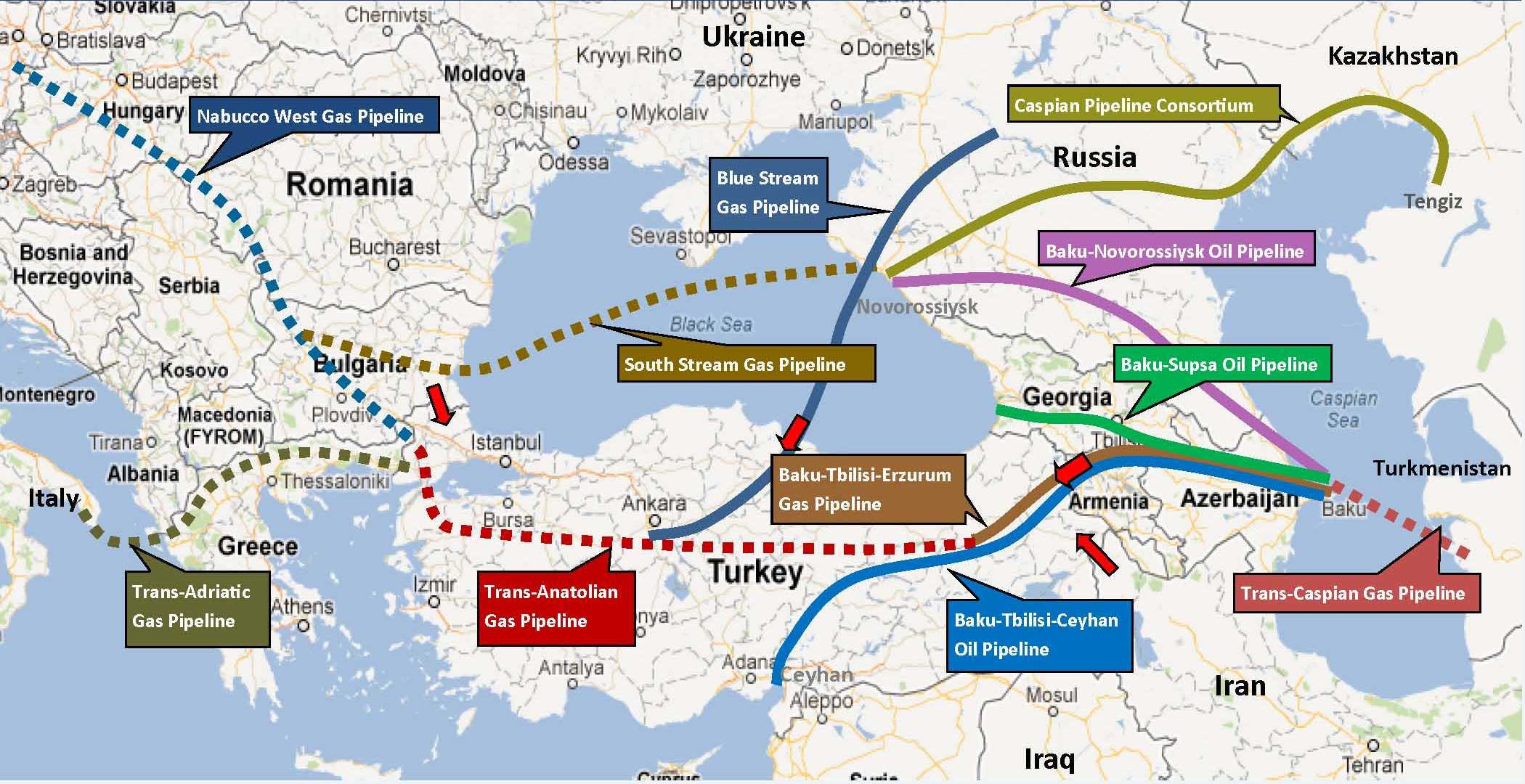 Turkmenistan and the EU have finally reached a deal after long-lasting negotiations, so that the former boosts Europe's efforts to secure alternative natural gas sources apart from the existing Russian ones and thus reinforce the European energy industry.
Turkmenistan's wealth resources will hit "thirsty" Europe's finishing line. Europe is working for its energy security thanks to the Trans-Caspian pipeline, which will potentially be part of the so-called "Southern Corridor", and will form a continuation of the pipeline South Caucasus Pipeline (SCP), Azerbaijan-Georgia-Romania Interconnector (AGRI) and the Trans-Anatolian Pipeline (TANAP) to the Balkans.
This binding agreement was signed by the EU representative Lubomir Frebort and Turkmenistan's officials, in Turkmenistan's capital, Ashgabat, after having completed a cycle which was 'opened' in 2011.
In 2015, the Ashgabat Declaration on Energy was signed by the Azeri Energy Ministers, and theirs counterparts of Turkey, Turkmenistan and the European Commission's Vice-President for Energy, Maros Sefcovic.
The project envisages the construction of a pipeline network, 300 km long under the Caspian Sea, for the transport of gas from Turkmenistan to Azerbaijan and then to Turkey.
The idea of ​​this link is based on a U.S. proposal in 1996.
Turkmenistan has one of the world's richest reserves of natural gas, second behind Iran, Qatar and Russia, and so far, its closer co-operation on energy is with China.
The issue is that in order to transport the country's natural gas to Europe, it will have to "cross" the Caspian Sea, whose legal status has not yet been clarified, as its definition is pending, ie whether it will be considered a "lake" or "sea".
In order to achieve this, Russia must give its consent at a time when it seems that the completion of the second, competitive (?) branch of the Turkish Stream pipeline nears completion… / IBNA