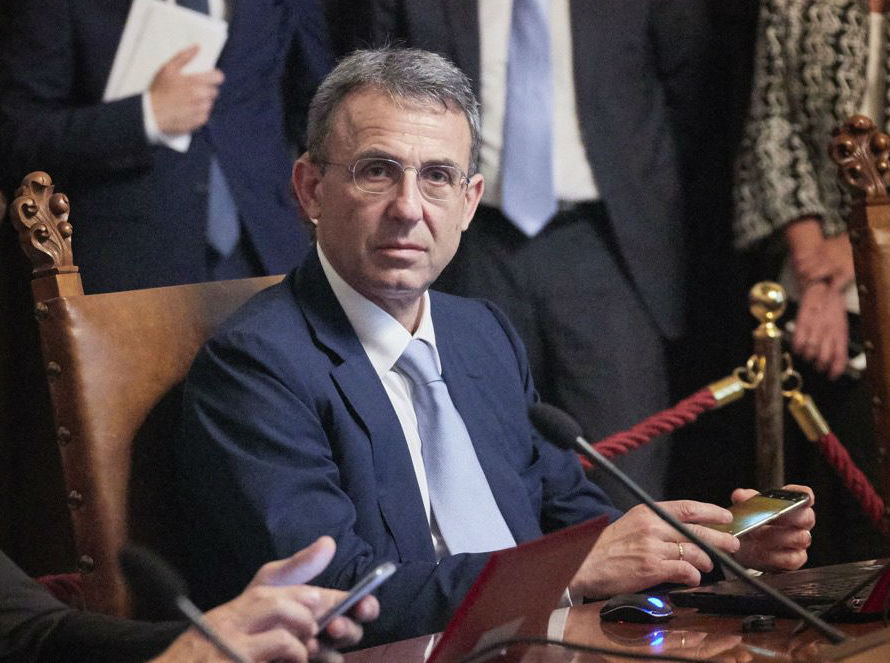 At a time when the construction of the Trans-Adriatic Pipeline – TAP pipeline in Italy is at its final stage, the new Environment minister of Italy characterised it a "meaningless" project.
According to a report by Reuters news agency, Environment minister Sergio Costa, a member of the 5-Star Movement, will review the issue of constructing the pipeline, among other initiatives he is about to take.
"TAP is on the table and we are looking at it as a priority. Given (our) energy policy, given falling gas demand, that project today looks pointless", Costa said to the news agency.
As noted in the report, it remains unknown whether the new Italian minister for the Environment will take note of his concerns about the feasibility of implementing the project, but this statement alone is expected to trigger turbulence within the EU, which supports the project as an alternative (other than Russia) source of energy supply to the European energy market.
In the meantime, it is reminded that the British BP, Italian Snam and Spanish Enagás are part of the consortium managing the construction of the TAP pipeline, and how from the outset there have been reactions in Italy by the local community in the province of Puglia, which they were later taken into consideration and thus, the pipeline planning was changed, in relation to the original design.
According to Barbara Lezzi, also a 5-star member of the 5-Star Movement, which has taken over the portfolio for southern Italy, the TAP pipeline poses a significant environmental risk, as the country does not need to increase gas imports.
Italy covers the domestic needs of its industry by 90% with imports of natural gas from Russia, Libya, Algeria and the Netherlands.
Changing the pipeline design, according to the consortium controlling the TAP pipeline, is currently not a possible option, and any adjustment on Italian soil would be tantamount to significant delays.
Completion of the project is scheduled for the end of 2020 in order for 10 billion cubic metres of gas from Azerbaijan to boost Europe's energy security.
In any case, Italy's new government energy programme ensures that the country will make a transition to a low-carbon economy, with particular emphasis on Renewable Energy Sources (RES)…. / IBNA