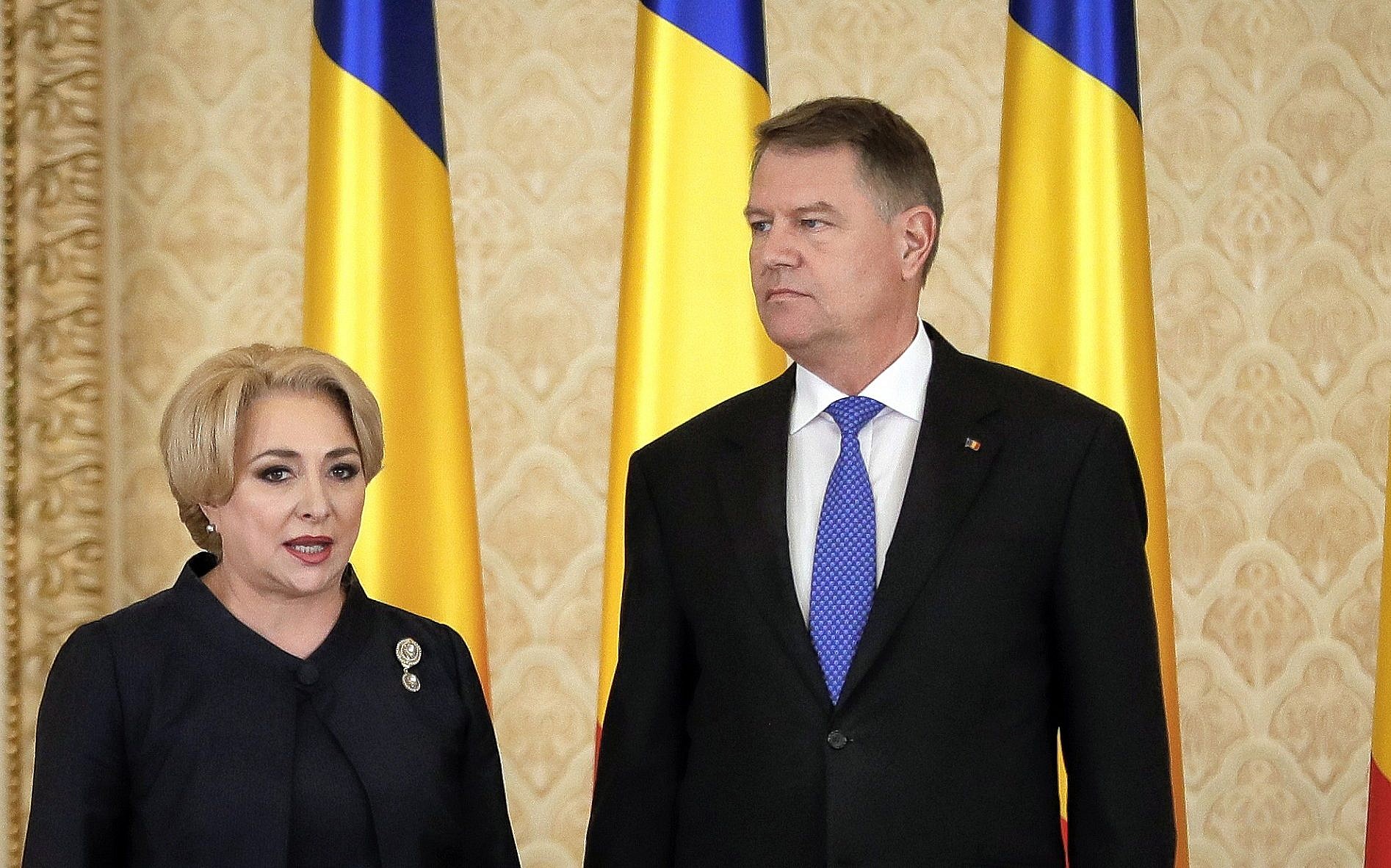 Three days ago, the Romanian head of state, the President Klaus Iohannis asked the country's Prime minister Viorica Dăncilă (the first woman in Romanian history to hold the office of Prime Minister), who is a PM since January 29, 2018, to resign, finding her incapable of holding Romania's reins. Also, he added that due to her way of handling things, she is "turning the government into a vulnerability" for the country.
"I am withdrawing my confidence in Ms. Dăncilă. As I have said, on January 29 the government was invested. Three months have passed, and I can draw a conclusion. Ms. Dăncilă cannot handle the position of being Romania's prime minister and is turning the government into a vulnerability for Romania. This is why I publicly request the resignation of Ms. Dăncilă from the prime minister position", President Iohannis said.
However, according to the Romanian legislation the president cannot dismiss the premier neither can the. government be dismissed unless "the Parliament withdraws its trust", romania-insider.com explains.
What caused the rupture
It all seems to have begun because of Dăncilă's official visit to Israel so that the Romanian PM could make arrangements with the local authorities about the move of the Romanian embassy from Tel Aviv to Jerusalem.
Israeli Prime Minister Benjamin Netanyahu (R) with his Romanian counterpart Viorica Dăncilă at the Prime Minister's Office in Jerusalem, on April 25, 2018
According to Iohannis, it was "secretly arranged and the PM had no mandate for the meetings with Israeli officials".
The cabinet has supported the move of the embassy, while Iohannis, "who has the final say on the issue, argued the decision was not based on 'solid and comprehensive assessments'", romania-insider.com reads.
The PM's adamant position
Dăncilă answered to the President a day later, saying she finds no reason to step down.
Speaking to Romania TV private broadcaster, she stated:
"I see no reason to resign. I couldn't say it affects me, but it's a step and a statement that were pointless now, this working manner leads to a weaker confidence abroad and it should not be done. Besides hard feelings and frustrations, we must prove responsibility."
Romaniaournal.ro also referred to another internal political issue that appears to have made things worse and the relation between the two politicians extremely delicate. "As for her refuse to go to Cotroceni on Friday to the meeting summoned by the head of state on the mediation between Gov't and the central bank (BNR), the premier said she had turned down the invitation for she had seen the President's statements as if a pupil is called at school."
Dăncilă made a relevant comment about the matter in questions: "The President's turn of phrase and judgments also offended me before that and that's why I didn't' go to Cotroceni. I tried to keep balance, to have a good collaboration, I called to tell the President, he was in a meeting. I informed that I would not come to Cotroceni, I hoped the president would call back to talk, but he had just a public reaction."
As timesofisrael.com report, the Romanian premier "said she 'categorically' rejected the president's call for her to step down" adding that "moves to have her leave her post 'risk weakening Romania's international standing'."…. / IBNA
Main Photo: The new Prime Minister of Romania, Viorica Dăncilă and the country's President Klaus Iohannis immediately after the swearing in of her cabinet, in Bucharest, on January 29, 2018