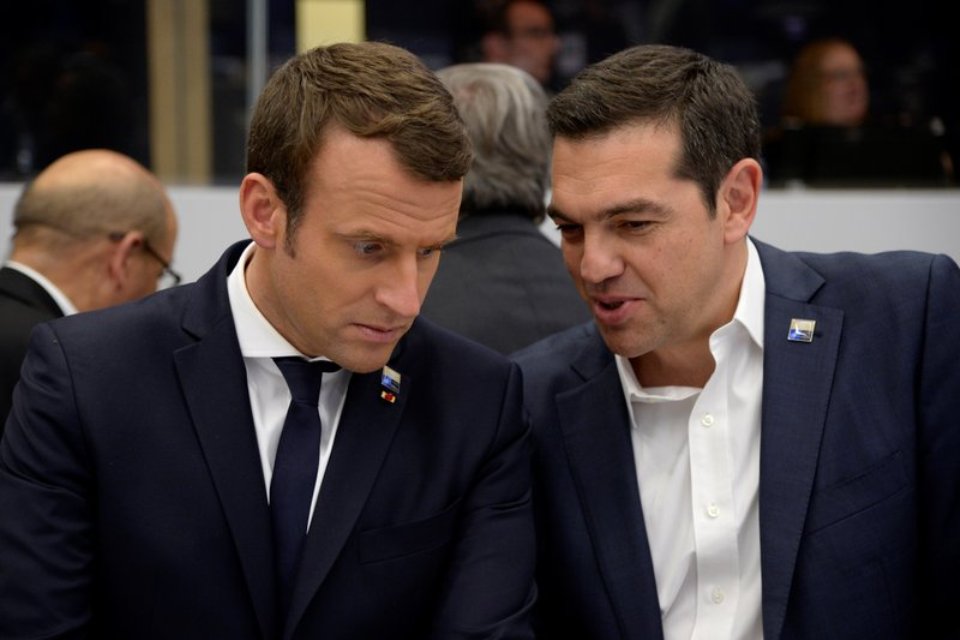 Following Vladimir Putin and Barack Obama, who "used" Greece as a "step" to send a message to the international community, it is now the turn of French President Emmanuel Macron to send his own message to the EU.
In May 2016, the Russian President had sent a clear message from the Maximus Mansion, for the West not to threaten Russia using NATO and the development of anti-missile systems in Romania and Poland. On his part, the US President, although the Greek government expected him to speak about debt, he sent his own message for the further strengthening of NATO.
Emmanuel Macron, according to information from the French presidency reported on by the Athens News Agency [ANA], is coming to Greece, not only to boost the business of French companies through investment. His main concern is, according to the information, to announce his own plan for the new Europe, which he wants to lead by breaking Germany's lead in the EU.
The French President will announce EU aid initiatives. As the ANA states, there will be a commitment to create a common Eurozone budget, which will be adopted by a vote in the European Parliament and will be run by a eurozone finance minister.
But why does Macron choose Greece for his narrative?
According to an adviser to the French president, "The main idea is that France will stand by Greece to help revive its economy," as Athens' return to the markets last month and the auction of five-year bonds for the first time time after three years, are encouraging.
But choosing Greece also contains another symbolism. It is the country that has experienced the imposition of reforms, with a plethora of mistakes and inconsistencies in its rescue programs from a eurozone that needs profound reforms. The Greeks during the crisis were tested like no other EU people, losing close to 30% of GDP, while salaries and pensions fell to 50%.
"The crisis has exposed harmful dysfunctions and weaknesses. Greece is showing this", the official continued. "We avoided the worst, but we cannot face a new crisis that, either in Greece or in some other country, would push us all to the limit", the advisor to the French President stressed.
Macron's proposals are serious because they are based on the belief that "we think we need to strengthen the eurozone so it can face any new difficulties in the future," he added.
However, it remains unclear how much of their national sovereignty France and other countries, particularly Germany, the largest European economy, are willing to give to Brussels.
Emmanuel Macron undertakes initiatives that are important for the EU if all that his advisor has said is true. It remains to be seen in practice. However it is certain that the French President is "taking on" his EU responsibilities./ΙΒΝΑ