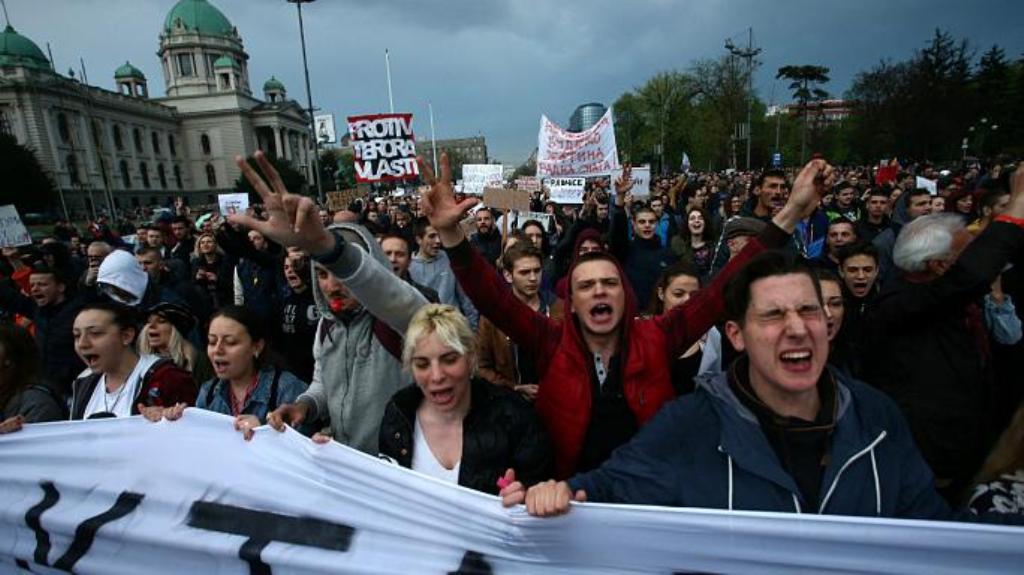 It's been a while now that opposition parties in Serbia are organizing massive anti-government protests.  The president of this country, Aleksandar Vucic has declared that he suspects Kosovo to support these protests.
On his part, Kosovo's Prime Minister, Ramush Haradinaj has considered these reactions and accusations absurd. He has denied any such accusations coming from Belgrade.
"We call on authorities in Belgrade to take care of their own domestic problems and let us solve our own problems", Prime Minister of Kosovo said.
"We have our own problems and we don't really care what Serbia's domestic problems are", Haradinaj added.
The Serb Progressive Party (SNS) of president Aleksandar Vucic, have accused Haradinaj and other Albanian leaders in Kosovo that they're assisting opposition protesters to topple the current government in Serbia. The Serbian president also accused foreign embassies for using "double standards", because according to him, they did not react when protesters stormed into the premises of the Serbian state owned television RTS the same as they reacted when protesters stormed into the parliament of North Macedonia on 27 April 2017.
According to Vucic, what happened in Belgrade was an attempt by opposition leaders Vuk Jeremic and Dragan Gjilas to realize the "Macedonian scenario". The president says that these two people are close friends to North Macedonia's PM, Zoran Zaev. /ibna/