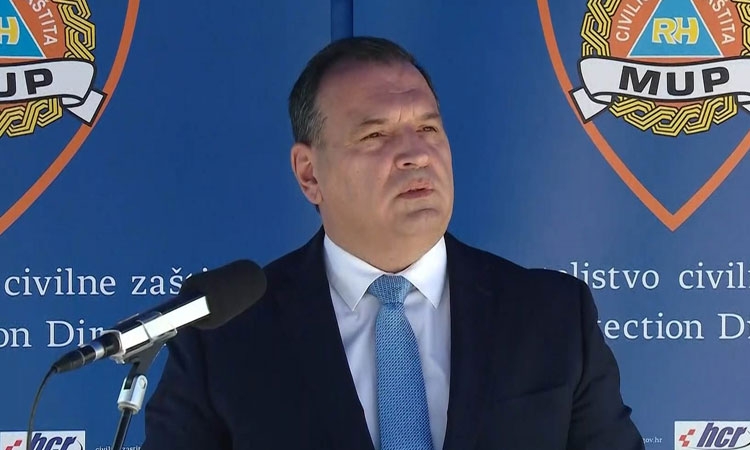 Croatian Health Minister Vili Beroš said on Wednesday that during his talks with a Russian delegation he had called for the delivery of documentation on the Russian COVID-19 vaccine to speed up, so that Croatia's HALMED regulator could evaluate its safety and efficiency.
"Yesterday's meeting with the Russian ambassador does not imply we are abandoning the European Commission's common procurement, but is rather a sign that we are looking for complementary methods that will be in line with the EC and Croatian regulations," the minister told at a press conference.
He said that it was possible to obtain the vaccine without the approval of the European Medicines Agency stressing that the analysis by HALMED would take some time, however he was talking about days and weeks, not months.
"Yesterday's meeting was held at the proposal of the Russian ambassador. It was pleasant, constructive and friendly and focused on possibilities of obtaining the vaccine. It was stressed that procuring the vaccine from Russia was a possibility and that it had to be in line with EU and Croatian regulations," Beroš stated.
He noted that the Foreign and European Affairs Ministry has sent a note to the Russian Embassy specifying the 11 documents HALMED needed in order to be able to evaluate the safety of the vaccine.
"I thank our Russian friends for their efforts to help us in the fight against the pandemic because vaccination, along with restrictions, are our biggest weapon in curbing the spread of the infection," he said.
He noted that it had already been said that HALMED could evaluate the efficacy of the vaccine without the approval of the European Medicines Agency if requested by Croatian health authorities, in order to secure emergency vaccine imports.
"I believe it is a legitimate government effort to secure for its citizens everything that science can offer; but the main criterion must be safety, efficacy and quality," he stressed.
As for the debt to drug wholesalers who limited drug deliveries to hospitals because of their debts, Beroš said it was a problem that had persisted for decades and should be dealt with through a reform of the health system, as well as through talks with drug wholesalers. /ibna