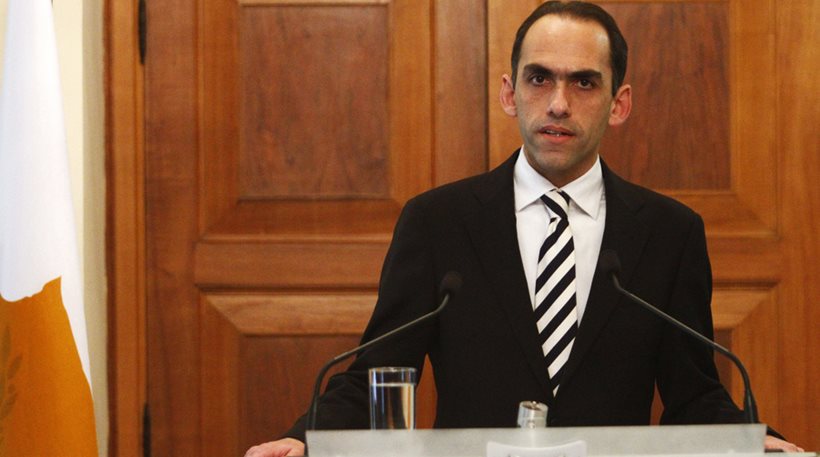 Minister of Finance Harris Georgiades said Cyprus should resist "irresponsible populism" if the island would continue the path of economic recovery and growth following the exit from a three-year economic adjustment programme.
Addressing the Limassol Econmic Forum, Georgiades pointed out that Cyprus has come a long way since the culmination of the crisis back in 2013.
The island, he said, emerged from recession and is heading towards one of the highest growth rates in the EU, operating with a balance budget since 2014 whereas unemployment is on the way down.
"As I have already mentioned, it is my view that irresponsible populism is also the main obstacle, the real challenge to the further recovery and growth of the Cyprus economy," he added, pointing out "it is probably less understood that we were only able to do so because we took difficult but necessary decisions, which cannot and should not be reversed."
The Finance Minister reiterated that the public sector cannot sustainably spend more than it earns. Public expenditure and the public sector payroll cannot be on a continuous upwards trend, irrespective of the performance of the economy, while welfare cannot be fair and effective if it is offered without credible criteria and control mechanisms.
He also pointed out that banks, cannot be expected to offer loans without an adequate and strict evaluation of the ability of the borrower to repay and added "our economy cannot retain and enhance its competitive edge without a never ending, permanent reform effort."
"And I would not be honest if I said that I am not concerned by what could be considered as a tendency to go back to the unsustainable practices of the past," he said, stressing "it is easy to appear willing and ready to satisfy every need and want. But it is not responsible. And politically it is short-sighted."
"Because it should be clear that every time we succumb to the pressures of populism, every time we give ground, every time that we fail to take a cool-headed rational decision, every time we abandon the path of responsibility and reason hoping that this will diffuse the pressures, we are in fact nurturing the best of populism, until one day it runs us over," Georgiades concluded./IBNA
Source: Cyprus News Agency