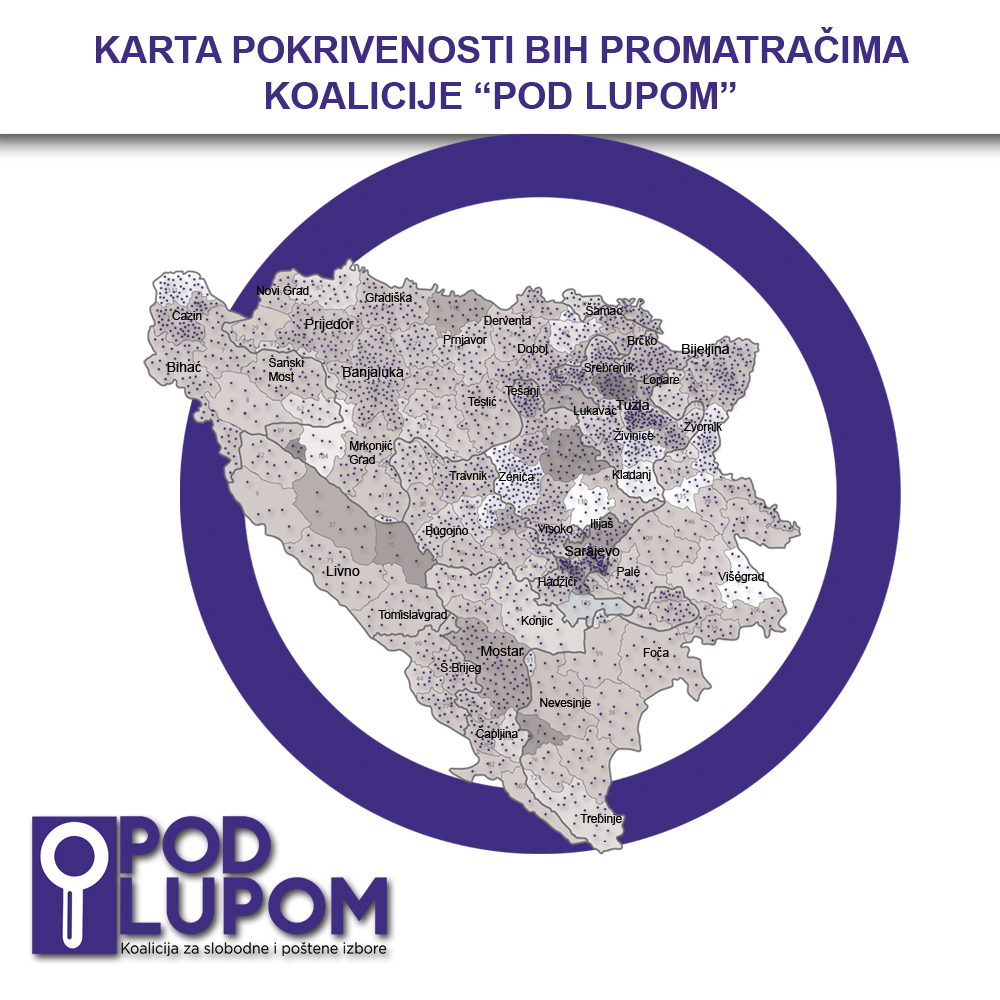 Sarajevo, August 4, 2016/Independent Balkan News Agency
By Mladen Dragojlovic
According to information from 42 long-term observers of the Coalition "Spotlight" ("Pod lupom"), sixteen city and municipal electoral commission did not determine the number and type of polling stations within the statutory deadline of July 29.
In such cases, the BiH Election Law provided fines ranging from 200 to 1,000 BAM (100 to 500 Euro).
"These are just some examples observers of the Coalition noted during the monitoring of the election campaign. The Coalition " Spotlight " wishes to emphasize that these irregularities will be reported to Central Election Commission and that we will do the same thing with future examples of abuses and violations of the Election Law of BiH before the official beginning of the election campaign, said the Coalition in a statement.
Different activities of political subjects that can be interpreted as the election campaign was observed in 24 municipalities, although the campaign officially starts on 2 September. Those activities are, for example, advertising on social networks, organizing celebrations for voters, public debates, editing of public areas, sharing flyers, etc. Specific example of violation of the BiH Election Law have been reported in Velika Kladusa, where independent candidate for Mayor, Adem Pajazetović, since April carried out the campaign and have intention to distribute gifts to the citizens, which must be personally signed and citizens must provide personal information that will confirm that they have received a gift.
Social Democratic Party BiH (SDP BiH) in Stari Grad Sarajevo municipality carries out the promotion of candidates paid advertising on social networks, while the Party of Democratic Action Sarajevo distributing humanitarian aid to the citizens. In East New Sarajevo Socialist Party held a meeting with citizens at which they presented candidate and offered promise for the upcoming local elections, while a candidate for mayor of the city on behalf of Trebinje SNSD Luka Petrović has held a public presentation before several hundred people and called on citizens to vote for him.
"Problems encountered in the work of the 17 commission, which state that they do not have adequate premises and equipment, and of which the five committee meets and financial problems that can affect the quality of the election", concluded the Coalition "Spotlight" in the announcement.