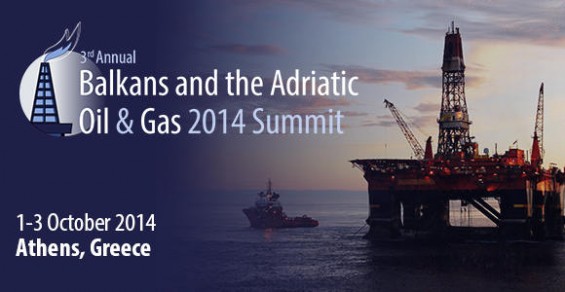 IRN interviews Mark Hodgson, VP, Business Development and Deputy General Director of Bankers Petroleum Albania
Bankers Petroleum, today, is the largest E&P Company in Albania, contributing almost 40% of the country's Foreign Direct Investment (FDI), investing over $1.4 billion in its Albanian operations over the past ten years.
Their main asset in Albania, Patos-Marinza, is Europe's largest onshore field. By focusing on implementing international standards for environmental, health and safety practices, Bankers has been able to remediate much of the pollution and contamination left from previous operators over the 85 year life of the field.
Bankers Petroleum is a gold sponsor of this year's Balkans and the Adriatic Oil & Gas Summit and IRN has secured an interview from the company to give you some pre-summit insights that will enhance your Summit experience.
Describe your experience in Albania so far in terms of human resources and expertise; governmental relations, and hydrocarbon prospectivity.
"Bankers recently celebrated its 10-year anniversary of operating in Albania. In those ten years we've grown production to over 21,000 barrels of oil per day, more than at any other time in the 85 year history of the Patos-Marinza field. We currently employ approximately 500 staff directly and 1700 indirectly in Albania. In 2014, Bankers will contribute approximately $100 million to the Albanian Government in royalty tax payments, making Bankers the largest single tax contributor in the country. All of these numbers will grow alongside the company as we continue deliver steady reliable production growth for many years to come. As the largest foreign direct investor in the country, Bankers is committed to being the partner of choice for the country of Albania."
What does the future hold for Bankers Petroleum in Albania?
"At Bankers, we remain focused on our three part strategy to deliver steady and reliable production growth of 10–15% per year through the development drilling program, expanding product margins through surface-level improvements, and continuing to validate enhanced oil recovery pilots in the field."
Any international plans ahead for more activities in the Balkans region?
"Currently we are focusing on the tremendous opportunity of our legacy asset, the Patos-Marinza oilfield.   There are a variety of techniques that can be applied to this one field to increase the productivity.  Bankers does have two other assets in country, Block F & Kuçova, both of which will draw capital and operationally support our activities at Patos-Marinza. "
Could you give us a brief overview of your current activities in Albania?
"Bankers is a producer of heavy oil, with all of our current production coming from the Patos-Marinza oilfield which is the largest onshore oilfield in Europe. In 2014 we plan to drill between 150-170 horizontal wells, approximately a third of all oil wells drilled in onshore Europe this year. In addition to the horizontal development, Bankers is investing in infrastructure to facilitate current and future growth, as well as application of proven technologies in enhanced oil recovery which could lead to significant new reserves being booked within the field over the years to come. "
What should we expect to hear about from Bankers at the Balkans Summit?
"We are excited to share the story of our experience as the largest foreign direct investor and oilfield operator in Albania. Bankers plays a large role in the Balkan energy sector as the operator of the largest onshore oilfield in Europe, drilling 1/3 wells in onshore Europe and delivering consistent production growth from a field that was discovered in the 1920's. Bankers brings international standards of operation and environmental practices to Albania and works alongside the communities in which it operates to improve the local economy and infrastructure. We are committed to being the partner of choice for the country and for the communities in which we have a privilege of operating nearby."