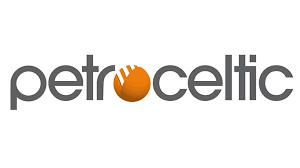 Athens, December 24, 2015/ Independent Balkan News Agency
By Olga Mavrou
Irish oil producer Petroceltic International Plc said it would sell its interests in projects in Egypt and Greece and that Merrill Lynch and Davy Corporate Finance are already appointed to begin negotiating  with potential buyers. The oil and gas explorer Petroceltic is in distress after it breached its bank covenants and said it had been unable to pay its bank debts.
"Tumbling oil prices hurt Petroceltic 's  business", said an executive of the company. So the best solution seems to be the sale of some projects or assets.
Petroceltic is involved in Greece in the area of the Gulf of Patra, in north-western Peloponnese, with a licence that covers an area of 1,892 sq km with water depths principally in the range of 100 to 300 metres. The concession is potentially oil prospective in the Jurassic, Cretaceous and Eocene formations and the regional hydrocarbon system has been proven by the Katakolon oil discovery wells drilled in 1982, approximately 35 kilometres south of the block. There are also several known oil seeps around the Gulf of Patra area. There is extensive 2D seismic data already available over the block and the unrisked mean prospective resources for the mapped prospects lie in the range of 80 MMbbl to 360 MMbbl.
In a statement last night, the company laid bare how desperate its position is.  "We do not have certainty on liquidity beyond early January"  said  a representative. "So we initiated a  strategic review that could result in a sale of more assets or of the entire business."
Petroceltic is also  involved in Bulgaria as  far as it concerns the Balkans.