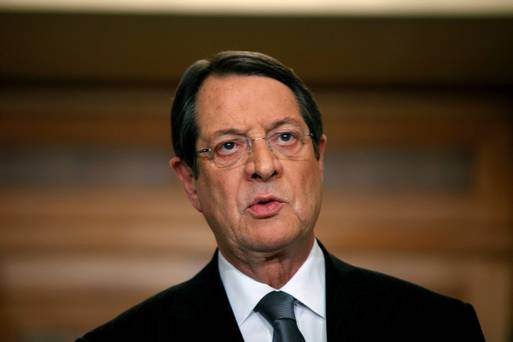 Review by Christos T. Panagopoulos –
"Ireland will continue to support the renewed impetus in the negotiating process for a Cyprus settlement and to encourage progress towards the achievement of a bi-zonal bi-communal federal state", Ireland's new Ambassador in Nicosia, Nicolas Twist, said presenting his credentials to President of the Republic of Cyprus Nicos Anastasiades.
Receiving the credentials, President Anastasiades said the aim was a fair, viable and mutually acceptable settlement, which would serve the legitimate interests and be to the benefit of the Cypriot people, as a whole, and not for any third country, pointing out that the negotiations must be properly and thoroughly prepared in order to ensure that the objectives are shared and the chosen procedure will bear fruit.
Twist referred to the close and friendly relations between Cyprus and Ireland, especially in the EU framework, noting that the Irish Government was particularly proud of the role played by the Irish members of the UN Peacekeeping Force in Cyprus (UNFICYP) almost continuously since 1964.
Source: CNA