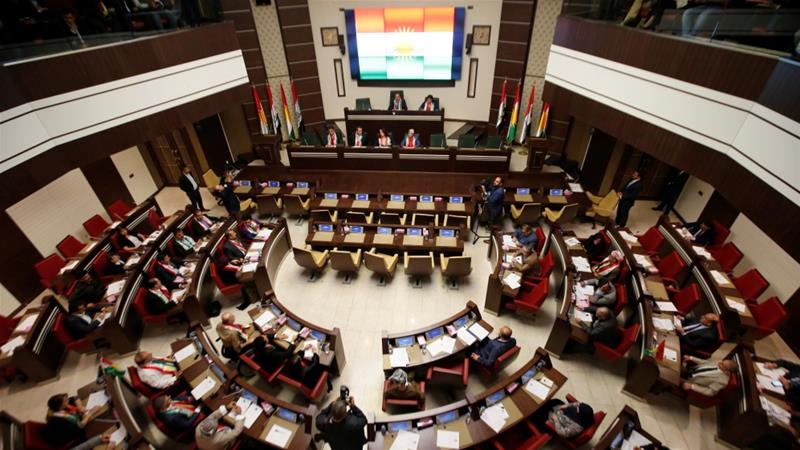 The persistence of the Kurds in northern Iraq to hold a referendum has provoked chain reactions. Turkey and Iran disagree with this development and threaten with sanctions, the US and the UN are calling for its postponement, while Israel clearly supports the Kurdish independence!
Turkish President Recep Tayyip Erdogan, before his departure for the UN summit, said he would meet with Iraqi Prime Minister, and will discuss the referendum that is being planned by northern Iraq.
Erdogan said Ankara and Baghdad had the same opinion on the referendum and added that it would divide Iraq.
In order to reinforce his argument against the referendum the President of Turkey said characteristically that there is a process that bothers us particularly. We have 350 km borderline with this area. There we have our hominationals, our confessors. There is no difference if they are Kurds, Arabs or Turkmen. If this leads to the dichotomy of Iraq, we can not agree to it.
Turkey strongly opposes the creation of any independent Kurdish state in the region, as they believe it will be a threat to their national interests due to the large Kurdish population living in southeastern Turkey.
Iran threatens to close the border
Iran's Supreme Security Secretary General Ali Samhani announced that if the result of the referendum are in favour of the independence then Iran would close its border with northern Iraq.
On their part, the White House urged Kurdish leaders to cancel the referendum. "We call on the Kurdish regional government to cancel the referendum and enter into a serious and ongoing dialogue with Baghdad", the US presidency's announcement said.
The parliament of the autonomous region of Iraqi Kurdistan has approved the referendum on September 25th for the independence of the region from Iraq.
Erdogan hastened the date of a meeting of the Turkish National Security Council to meet on 22 September instead of 27 September to announce the possible measures Ankara will take if the referendum is held.
Turkey's pro-Kurdish party leader, Selahattin Demirtas, who remains imprisoned in Adrianople's prisons, in a letter he states that independence is a right of the Kurds, while also emphasizes that Barzani must take into account the different views on the referendum./IBNA