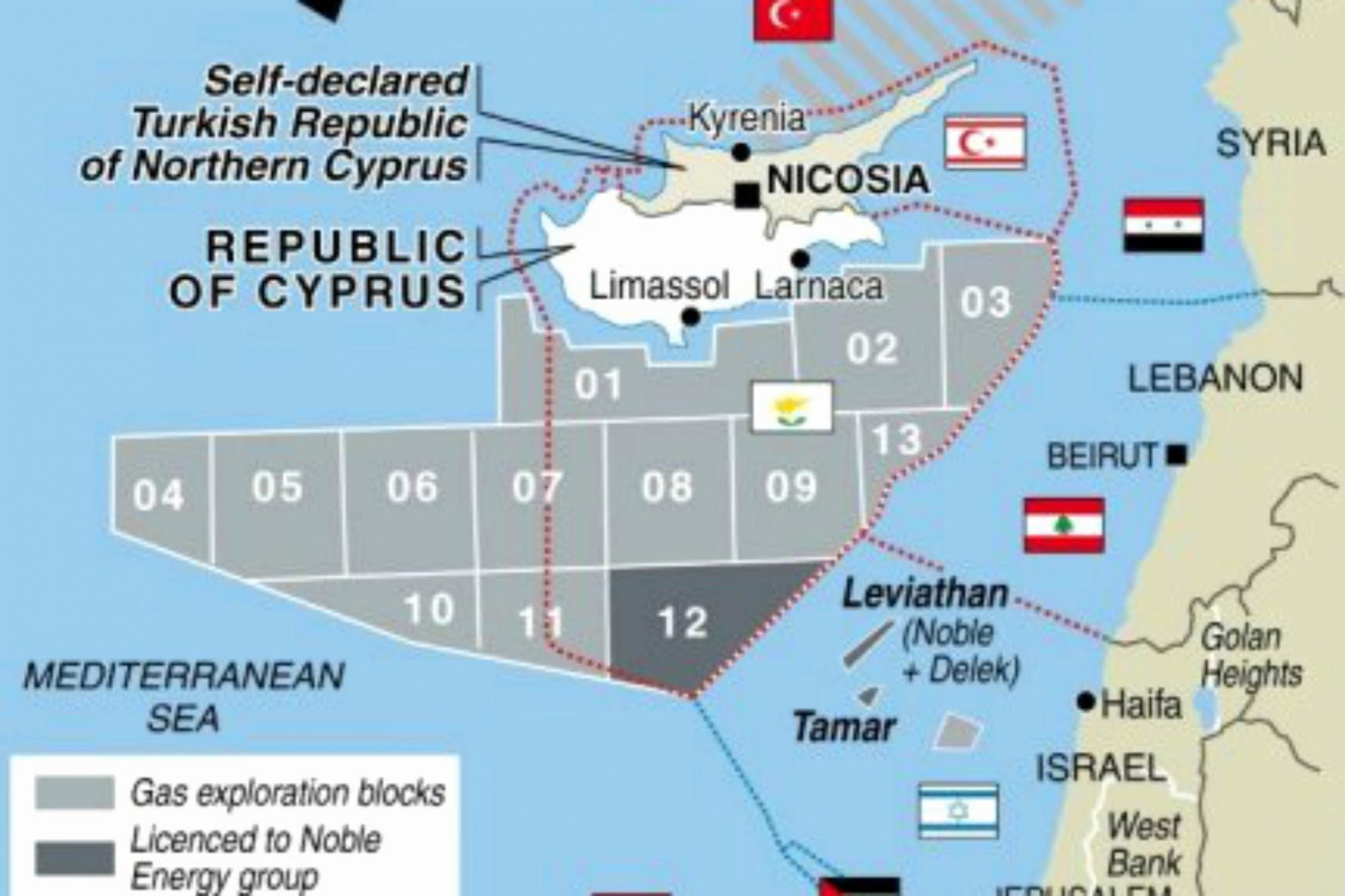 A new condition is expected to be formed in the Eastern Mediterranean region due to the Iran-centred crisis in the Middle East, incited by the new U.S. leadership.
Total's decision to leave Iran due to Washington's sanctions at the expense of the country seems to favour Cyprus at the moment.
A senior executive told the Associated Press that Total intends to expand its operations in the Republic of Cyprus's EEZ by proceeding with new gas exploration surveys.
In particular, according to Stephane Michel, director of Total in the Middle East, responsible for hydrocarbon research, the company has already submitted its request to Nicosia to undertake the exploration of field 8, south of the island, in an area in which the Italian ENI is already active, and with which Total is anyway working together in Cyprus.
 According to newspaper "Kathimerini", this decision by Total was described by the Cypriot Minister of Energy, George Lakkotrypis as "very important".
And the "bomb" thrown by Washington
In any case, the U.S. seems to aspire to bring reforms to the Eastern Mediterranean, according to Jonathan Cohen, the U.S. State Department Deputy Assistant Secretary for European and Eurasian Affairs. According to him, the profits from the use of hydrocarbons in the subsoil of Cyprus Democracy should be equally divided between the two communities, the Greek Cypriot and the Turkish Cypriot, when their commercial exploitation begins
In fact, according to him, one of the preconditions for the solution of the Cyprus problem should be the same.
More specifically, he said, referring to Turkey, "if there are indeed significant quantities of natural gas, I will continue to support the U.S. policy on this issue, namely the recognition of the right of the Republic of Cyprus to proceed with the exploitation of its resources. Oil and gas reserves on the island should be shared equally in the two communities within a broader agreement."
According to the American official, such a development "will prevent tortuous actions or rhetoric," as "it is important that the countries of the region create the conditions that will allow economic growth and that energy companies operate in a stable environment without surprises. " "Stability" – as he has noted – in the Eastern Mediterranean is Washington's "key" and "absolute priority", and "if secured, I am prepared to strengthen co-operation between the U.S. and the Republic of Cyprus"…. / IBNA