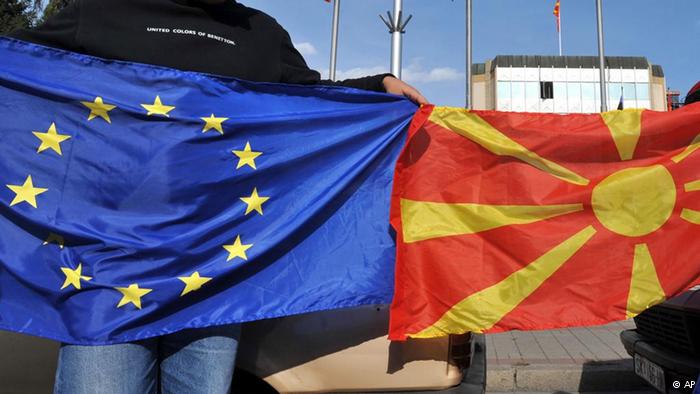 IBNA Special Report
Skopje, October 3, 2014/Independent Balkan News Agency
By Naser Pajaziti
The exploitation of the IPA funds, allocated by the EU, has unleashed political accusations and debates.
This happens a few days after the announcement of those EU funds for candidate and aspiring countries known as IPA 2 for the period from 2014 until 2020.
For the next six years, FYR Macedonia benefits 664 million Euros, while these funds will go for different projects.
Government in Skopje says that it's making maximum efforts to exploit these funds, but experts and consultants for the preparation of IPA projects, say that the country has been allocated very little funds from the IPA program and that a professional administration which will attract these funds is lacking.
Non government organizations have said in numerous occasions that FYROM doesn't even exploit two thirds of IPA funds, as a result of the lack of a clear government strategy, which would identify and get rid of all the problems with obtaining the funds.
Out of 614 million Euros allocated from 2007 until 2013, FYROM only managed to exploit 34% of them.
The government is mobilized
The government in the country says that it's mobilized to prepare as many projects as possible in order to attract as many funds as possible from IPA 2. Several ministries have been mobilized and coordinated their activities for these funds.
Ministry of Local Government in FYROM, in cooperation with UNDP, has promoted the opening of several consultancy offices, the scope of which is to increase competitiveness, by backing businesses and SMEs in order to apply for the IPA funds.
"These centers will offer guidelines with information to potential investors, starting from contacts to legislation and also offer information on EU programs which support the private sector", said the minister of Local Government, Lirim Shabani.
Deputy prime minister for European integration, Fatmir Besimi is visiting the majority of ministries to be briefed on the possibilities and capacities of the exploitation of European funds. "Our job is to inform ministries, communes and other instances to increase their capacities, in order to exploit as many European funds as possible", said Fatmir Besimi.
Opposition: The government has failed in exploiting funds
Macedonian opposition has launched criticism against the government for failing to exploit European funds.
Lidija Dimova, head of the Commission for European Affairs at LSDM (Macedonian Social Democratic League), criticized state officials for the presentation of government projects from the VMRO-DPMNE headquarter a few days ago, which supposedly aimed at using IPA funds for reforms in the justice system.
"Besides mixing state activities with party activities of VMRO-DPMNE officials, public is not being offered any other information. When will the government tell the citizens that 15,5 million Euros have been lost from IPA?", declared Lidija Dimova.
According to LSDM, this money, which can be used for projects that help society, are lost due to the lack of good professionals in institutions. Dimova said that LSDM offers the best solution in order for IPA funds to be used for schools, enterprises, farmers, unions, young people and civil organizations.
Consultants: Incompetent administration
Fatmir Bytyci, consultant for the exploitation of IPA funds, told IBNA that local authorities in FYROM, must invest for the improvement of the administration.
At the same time, according to him, all relevant actors must be involved in drafting long term strategies, which would define the priorities for the development of certain communes.
"IPA 2014-2020 program has just finalized. I'm wondering, how many of these strategic projects will be allocated for Albanians, namely how many Albanian communes are part of the IPA program. If this has not been done, then it's pointless to say that we want or don't want to be relevant actors of the exploitation of European funds", says Bytyci.
According to him, IPA projects and other European funds must be managed by professional people and not by those who only want to secure a job, because these are projects that have to do with the future of a given region or commune. /ibna/