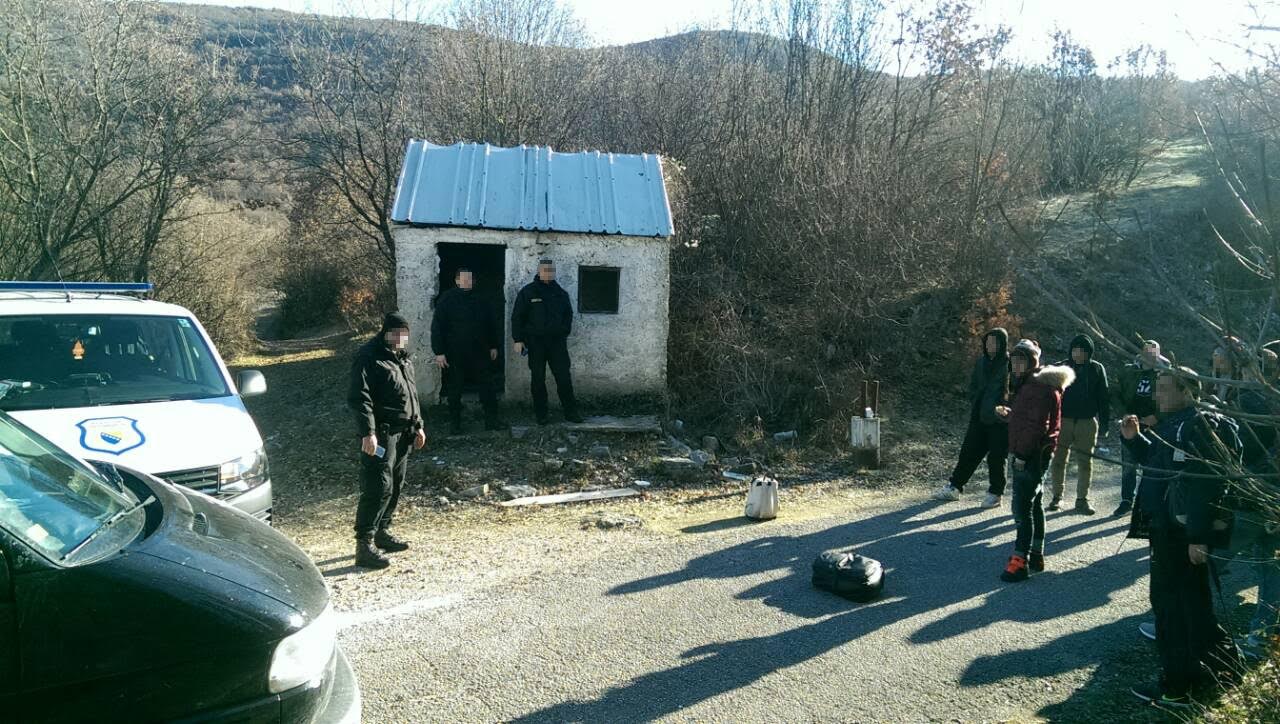 Head of the International Organization for Migration (IOM) mission in BiH, Peter Van der Auweraert, stated on Tuesday, during a meeting with the BiH Minister for Human Rights and Refugees, Semiha Borovac, that it is necessary to involve a bigger number of BiH institutions to provide an adequate response to the migrant crisis and the increasing number of migrants who are arriving in the country.
Participants stressed that the priority is to provide extra housing and protection of migrants, especially to the most vulnerable families, juveniles without parents, marginalised groups, etc. Van der Auweraert said that for international assistance it is necessary to deliver a well-defined plan of Bosnia and Herzegovina on action regarding of the increased arrival of migrants. Such a plan is already being drafted and soon the discussion about him is expected at the Council of Ministers of BiH.
At the meeting special attention was dedicated to the rising problem of Roma children being smuggled into EU countries. Minister Borovac emphasised that Roma NGOs should be required to participate in all efforts of resolving this problem, as considerably as the Committee on Roma in the Council of Ministers of BiH. She also pointed out that the BiH Ministry of Human Rights and Refugees will do everything within the framework of its competencies, in co-operation with Roma organisations, to prevent the smuggling of Roma children.
Van der Auweraert pointed out that BiH is different from other countries on the migration route by a unique and extremely praiseworthy attitude of members of the BiH Border Police towards migrants. He said that, according to the statements of migrants, the members of BiH Border police respect human rights, they approach them with respect and dignity, which is not a practice for border guards in certain countries on a migration route.
According to BiH Border police official data, in the first 20 days of this year, officers detected 61 nationals of high migration countries in attempted crossing, or immediately after illegally crossing the state border, which is an increase as compared to the same period last year. The largest number of them were nationals of Pakistan, Syria, from the Kosovo area, Afghanistan, Morocco, Iran, Algeria, Palestine, Libya and Tunisia.
The illegal migrants were detected in Trebinje, Višegrad, Zvornik, Velika Kladuša, Foča, Bijeljina, Bihać, Brčko and Posušje. Also, 31 persons gave up attempting to cross the border due to engagement of police officers at the very borderline between BiH and Montenegro, outside border crossing points.
"We are taking a series of preventive and repressive measures and actions aimed at surveillance of the state border, such as patrols, surveillance and observation, collection of intelligence and security information, setup of ambushes and checkpoints, and conduct of operational actions and mixed patrols along the common border of BiH with the neighbouring countries," stated Director of BP BiH, Zoran Galić.
He stressed that additional number of officers from other organisational units, as well as specialist equipment for border surveillance, were sent to Border Police Unit Trebinje.
Due to increased number of cases that cargo space in freight motor vehicles were used for smuggling of migrants, BP BiH introduced a temporary measure of strengthening controls and obligatory checks of all freight vehicles entering BiH from the Republic of Serbia and Montenegro…/IBNA