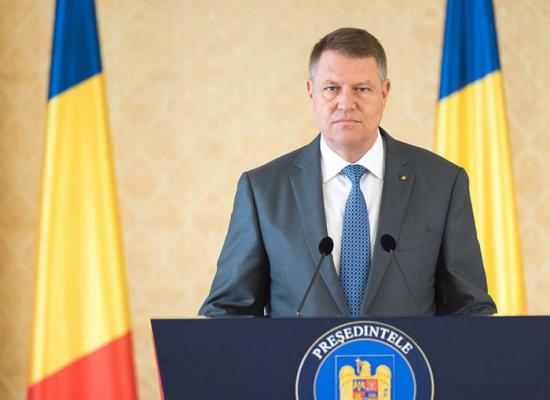 President Klaus Iohannis has stated in an interview to caleaeuropeana.ro on Monday that the only country that is really vetoing to our admission in the Schengen area is… Romania.
He argued that in Romania there is still an "unfortunate" way of passing laws, exemplifying the manner of adopting the emergency ordinances like the GEO 13 or the unfortunate way proving that "we don't know what we want".
Asked what are the countries that are still opposing to Romania's joining Schengen and what Romania has more to do to achieve this goal, president Iohannis answered: "Do you want me to say something surprising? The only country that is really opposing to Schengen admission is Romania. Through the unfortunate way of passing laws and of adopting emergency ordinances, generally through the unfortunate way of showing that we don't know what we want. I refer to the GEO 13 (…) We still homework to do in what is up to the Parliament and the politicians and approaches like the GEO 13, even if they are gone, show to many European politicians that things are not yet stable in Romania in terms of rule of law."
Moreover, the Romanian president said that "stances by visible high ranking politicians who are snubbing Brussels or the Europena Union for their approaches are not good at all for us."
"On the contrary, they confirm that there are still many politicians in Romania who haven't understood very good what is the rule of law, which are the EU's fundamental values and we still have politicians who have nationalist habits in a negative way. They have got the impression that, quoting <The EU should not interfere in our domestic affairs>. Well, if the EU should not interfere, why are we EU members, why are we part of it if we don't want the union to get involved? Such bad stances by our politicians, not by all of them, make this discussion spin out," Iohannis stated.
He added that nobody is opposing Romania's accession from technical grounds, "but there was a political opposition and the only way to cut it out is to prove that we are serious."
Iohannis dismissed some statements that we have enemies insider the European Union, pointing out that, on the contrary, Romania has a lot of friends "who optimistically wait for us to manage to understand what's the business with the European values".
As for the CVM coming to an end, the President declared he is optimistic.
"It's possible we still go on the <phasing-out> stage, close to the CVM end. These days there is an evaluation visit, with European experts checking how much has Romania advanced in this field (…)," the President added./IBNA
Source: romaniajournal.ro