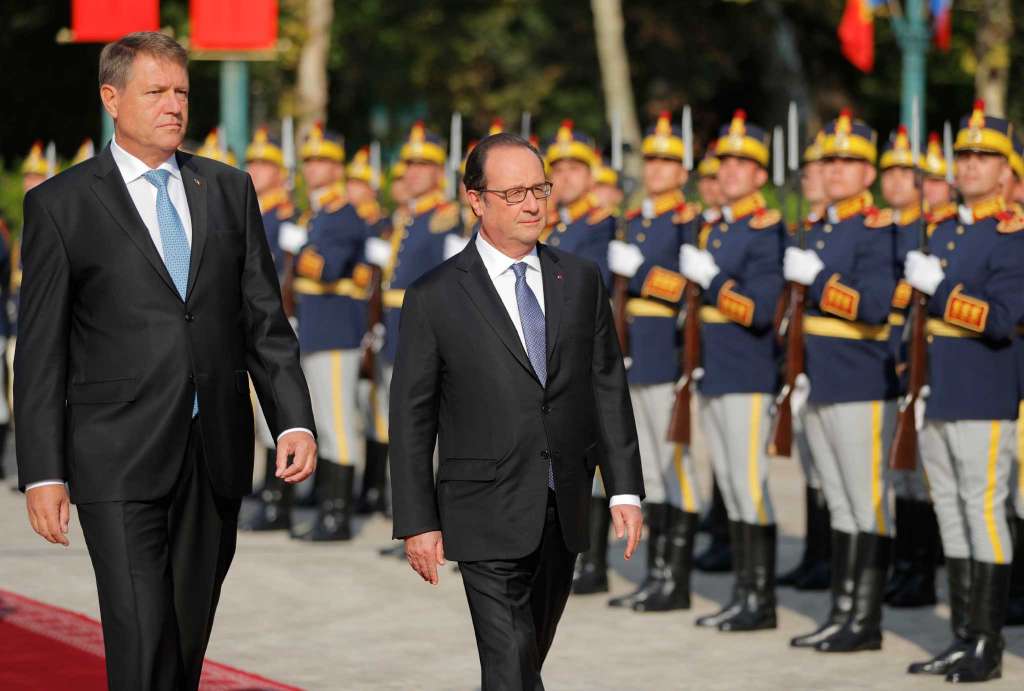 Bucharest, September 13, 2016/Independent Balkan News Agency
The relation with France represents a priority to Romania, President Klaus Iohannis said on Tuesday, and the French head of state, Francois Hollande, underlined that the Strategic Partnership between the two countries must be strengthened.
President Iohannis showed that Romania has an outstanding partnership with France.
"We share the same vision about the development and strengthening of the Strategic Partnership. We talked about the need to support and deepen several successful aspects of the sectoral cooperation, where I would mention the economic cooperation. We agreed to intensify dialogue," the Romanian head of state said at the Cotroceni Presidential Palace, where he held a joint press statement with his French counterpart.
In his turn, France's President Francois Hollande mentioned the common ties between Romania and his country, highlighting the Romanian-French collaboration on a political, economic and cultural level and in the defence area.
"Here, in Romania, I feel that I am at home," Hollande said.
Francois Hollande showed that under the Strategic Partnership the two countries want to have common policies and in the economic area France wants to contribute with solutions in the new technologies, environment and transport areas.
France's President thanked Romania for the solidarity shown in the case of the terrorist attacks, but also for the support granted in Mali.
Source: AGERPRES