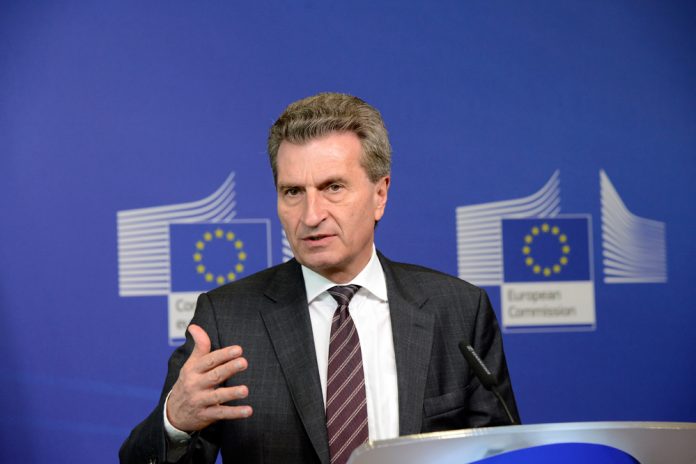 The European Commissioner for Budget and Human Resources, Gunther Oettinger is on an official visit to Bucharest and was welcomed by the Romanian President, Klaus Iohannis, on Thursday at Cotroceni Palace, in order to talk about the EU financial framework after 2020.
The future framework is a mutli-annual one and according to the Romanian president, "talks on the post-2020 European Union budget are of particular importance as the country will be one of the member states to manage budget negotiations and to hold the presidency of the Council of the European Union in the first half of 2019," reads a press statement by the Presidential Administration (AGERPRES).
Bucharest wants a smooth continuation in dealing with EU's budget and steps that will further strengthen the Union member states' ties and champion economic equality.
At the same time, Iohannis "voiced Romania's priority interest in securing, in the future EU multi-annual budget, the most important allocations for the Cohesion Policy and the Common Agricultural Policy", because this would enable member states to respond in an effective way to "economic, environmental and social challenges."
Commissioner Oettinger  said that he hopes the multi-annual financial framework will be adopted sometime in 2019 and referred to the European Commission's intention to suggest a May 2018 proposal for the EU's multiannual budget post 2020…/IBNA