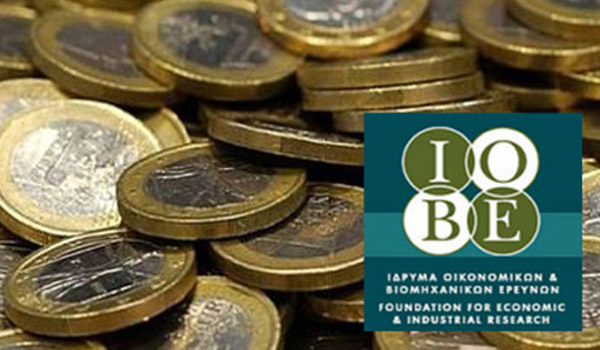 Athens, October 4, 2016/Independent Balkan News Agency
By Spiros Sideris
At 91.4 points stood in September the Economic Sentiment Indicator for Greece from 90.9 points in July, a performance higher compared to the corresponding of last year (83.8 points).
According to the cyclical survey of the Foundation for Economic and Industrial Research (IOBE), this development is a result of the small improvement in expectations in all areas, but also a substantial rise in consumer confidence, which since March has been fluctuating at extremely low levels from which it gradually recovers.
Overall, the index recorded a gradual recovery in expectations after the low point which had reached in the summer of 2015 and reflects a return to normality in aspects of the economy and implementation of the adjustment program.
At the same time, the fact that the economic climate has not returned to the levels it had reached in 2014 must be attributed, in part, to the additional pressures, tax and others, that both households and businesses are facing.
According to the survey, more than short-term view, on the business side without recorded something remarkably positive, a more stable environment is seen to be in relation to the uncertainty that existed mainly at the beginning of the year the state of the implementation of the program.
On the consumer side, the very difficult situation faced by citizens, particularly in relation to tax and social security, it seems that has to some extent already discounted by the previous few months, resulting in September having recorded a marginal easing of pessimism.
In more detail:
– In Industry, the production forecasts for the coming months are improving, the balance in the estimates for stocks remains unchanged, while the negative assessments on orders and demand drop slightly.
– On Services, the negative assessments of the current business situation are cushioned and give way to a positive balance, as well as estimates for the current demand, while predictions for short-term trends in demand are losing ground.
– In Retail Trade, the estimates for the current sales are recovering, as with forecasts for the short-term development, with the index of stocks recording an upward trend.
– Regarding Construction, are cushioned the very bleak forecasts for the business plan of businesses, but without a corresponding improvement in the provision for employment.
– Regarding Consumer Confidence, the improvement of the indicator is the result of less unfavorable forecast on household projections for the economic situation and the economic situation of the country in the coming 12 months, but also of the improvement of the intent for savings, with forecasts on unemployment trends becoming worse