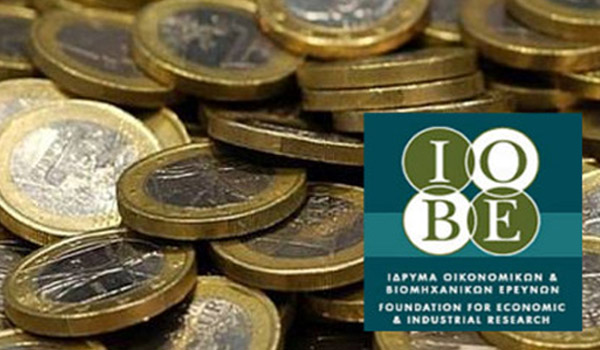 The Foundation for Economic & Industrial Research (IOBE) said Tuesday that it expects recession of the Greek economy not to be as deep as forecasts to date suggest. It also estimated that the country will return to growth in 2017, however at a slower pace than expected by the Greek coalition government and the country's creditors.
According to a report by the Athens-based think tank, recession this year will stand at 0.5 percent of GDP against a forecast of 1 percent, attributed largely to a rebound of public consumption, greater investment and declining unemployment rates in the first half of 2016.
The Greek government has forecast recession of 0.3 percent, compared to 0.2 percent in 2015.
In 2017, IOBE says, the Greek economy will grow by 1.5 – 2 percent of GDP. The government and its international creditors have projected 2.7 percent growth next year.
According to IOBE analysts, rebounding consumer spending, continued investment, shrinking jobless rates and – most crucially – the much awaited management of non-performing loans will boost Greek finances. Unemployment in particular is expected to drop to 22.5 percent from about 24 percent currently.
However, the report notes that sustaining growth rates will be a difficult task for Greece, on current indications. Significant stabilization will occur in the upcoming period, however, economic sentiment will need to pick up if the economy is to sustain growth.
Speaking before a parliamentary committee on Tuesday, Bank of Greece Governor also appeared cautious regarding the stabilization of the Greek economy, namely the return to bond markets.
"There is a distance from this (market access)…It cannot happen before the second review is concluded," Stournaras said before urging the Greek government to "expedite the second review". /IBNA