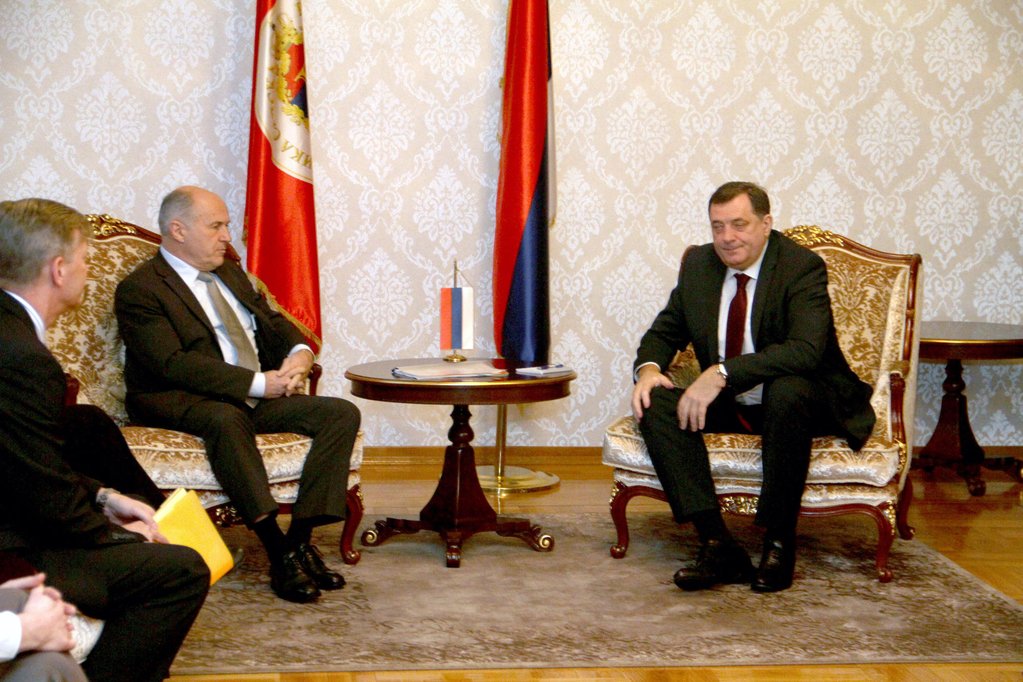 Banja Luka, February 18, 2016/Independent Balkan News Agency
By Mladen Dragojlovic
International community High representative in BiH, Valentin Inzko, said on Thursday in Banja Luka that BiH submission of application for full membership in EU is a very important step for BiH, but there are more difficult steps that the state must take in the future.
This, he says, is only the first step, and that he is certain that it will bring BiH to full membership. Inzko said that the speed of BiH's journey towards the EU depends on the BiH, but added that he is confident that BiH will sooner or later become a member of the European community of states. The door, as he said, is open, and now comes the second stage.
"Perhaps this will be a BiH marathon to Brussels. There will be less of Dayton and more Brussels on this way", said the High Representative at a press conference in Banja Luka.
During meeting with RS president, Milorad Dodik, they discussed about many issues regarding European future of BiH. Dodik said that he welcomes the submission of application for EU membership, but emphasised the importance of RS and demanded a bigger role of entities in decision making process. Also, since there are some signals that RS will cancel referendum on judiciary system in BiH, Inzko said that it will be a good news. Once again he stressed that it is not possible to organize a referendum in RS about issues which the responsibility of the state, as it is the BiH judiciary, as well as the jurisdiction of the High Representative.
"Dissatisfaction exists when it comes to the BiH judiciary. Citizens are dissatisfied with the time necessary to make court decisions making. There is much room for improvement of the state judicial institutions but they must be independent and responsible at the same time", said the High Representative.
Dodik welcomed the application submission but, as it was announced from his Cabinet after the meeting with Inzko, he pointed out that, at this moment, there is no agreement on the coordination mechanism, which has been recently adopted by the BiH Council of Ministers.
At the meeting, Dodik informed High Representative in BiH that RS is an advocate of the BiH's candidate status for EU membership and that all entity institutions will contribute to BiH's path towards the EU.
Inzko also met with the RS National Assembly speaker, Nedjeljko Cubrilovic, and RS PM, Zeljka Cvijanovic.