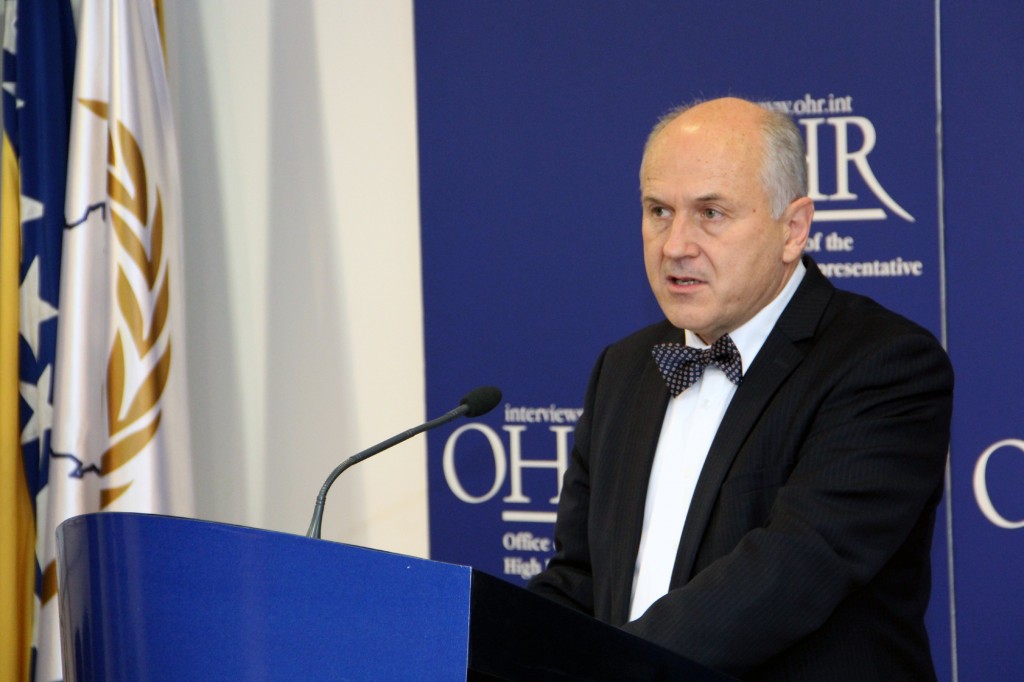 International community High Representative, Valentin Inzko, speaking to BiH media, said that for the state the year 2016 was both good and difficult for several reasons. He believe that there was some progress made but, in many aspects, it has been a year of missed opportunities and unused resources. Inzko stated that, in some areas, it caused serious concern.
"In the course of this year there were two trends: one was related to the integration of BiH, and the other was a trend of challenging the Dayton Peace Agreement and deepening process of disintegration in BiH. This second trend must not prevail. The rhetoric of division and undermining the Dayton Peace Agreement, the state, its institutions and competencies must stop. As regards the first trend I want to congratulate the leaders of BiH, Prime Minister Zvizdic, Entity PMs, Cvijanovic and Novalic, and all others who are responsible for obtaining the EU questionnaire as another major step towards the European future of this country. I hope that all will understand this task seriously and that it will be realized without delay", Inzko said.
He said that it was possible to do more in 2016 in a political sense. Inzko said that he is particularly sorry that there was not enough urgency in this activities. However, he believes that, if there is a will, there is always a way to do more.
"Unfortunately, instead of focusing on how to improve the lives of citizens, in order to create jobs, repair schools and hospitals, some leaders have again decided to ignore reality and focus how to stay in power by using well-tested methods of diversion from the burning economic and social problems", Inzko pointed out.
He also stressed that he believes the situation in the country can still turn around and that 2017 will be better than 2016. Inzko stated that BiH will face profound challenges in this year and there is no doubt about it. Authorities in BiH must be prepared to respond to them efficiently and effectively.
"The international community will continue to support BiH. But politicians and citizens of this country must also make a contribution to peace, stabilization and progress. We all need to join forces and do not give up. This country and its people will prevail. Therefore, I believe that we can welcome the new year with measured optimism and self-confidence", Inzko said.
He added that he would like to see a "new generation of leaders" with a new way of thinking that will fully use the potential of the rich countries./IBNA