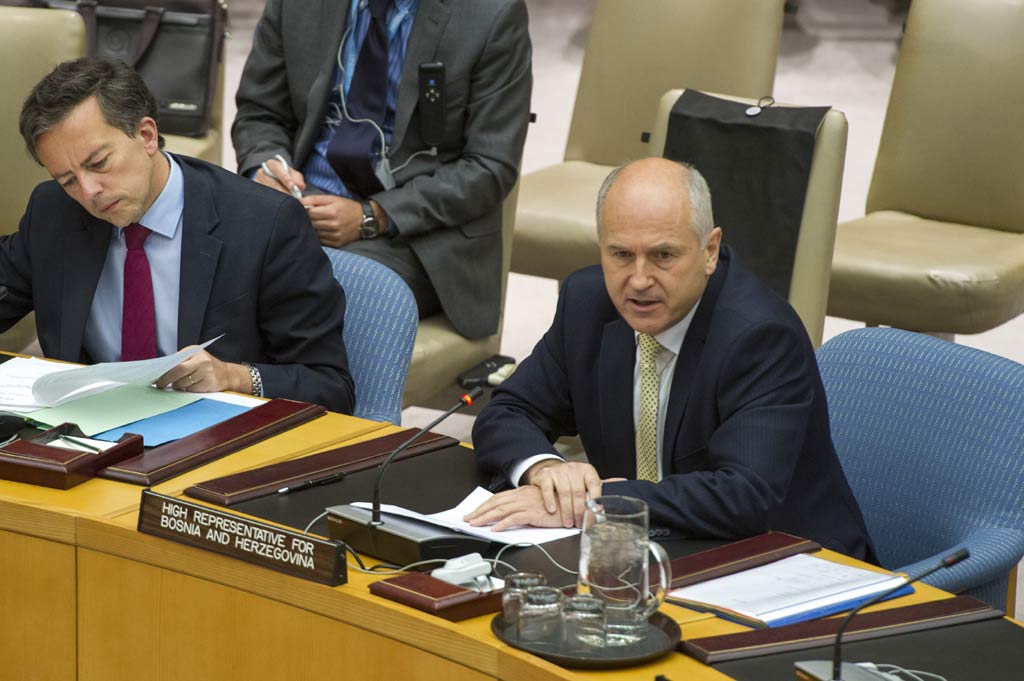 The international community High Representative in BiH, Valentin Inzko, wrote in an article for Austrian newspaper Wiener Zeitung that the pre-election campaign in Bosnia and Herzegovina (BiH) ahead of the parliamentary elections scheduled for Sunday, October 7, has been largely disappointing, as there has been no discussion of issues that are really important for citizens such as the economy and the rule of law.
In the article, Inzko noted that many political parties, and especially the largest one in Republika Srpska (RS) continue to use nationalistic rhetoric to attract voters.
"However, not only irresponsible rhetoric is a concerning issue, but also the persistent nationalistic policy of some politicians. Those who remember the 1990s, still remember the destruction that such nationalism brought to the Balkans, and especially BiH. If nationalists in BiH would induce new political crises, the challenges which Europe is facing, with present difficulties to deal with the migrant crisis, would be even greater", Inzko added.
He believes that nationalist politicians tend to annul the reforms that have been achieved since the signing of the Dayton Peace Accords in 1995. By doing this, they stand against the interests of BiH citizens as well as those of many European countries that want Bosnia and region to deal successfully with the contemporary challenges of illegal migration and cross-border organised crime.
In other words, Inzko notes that nationalists in the Balkans are not patriots and cannot be reliable partners in the region's desire to make the world a better place.
"And indeed, despite the fact that most people continue to vote for the same parties that have led the country into a dead end state, at the same time, many are leaving BiH because of frustration; especially so, young people, about 20 000 per year. They have lost hope that things will ever change to the better", the High representative in BiH emphasised.
He estimated that citizens miss political stability, the rule of law, job opportunities, reliable infrastructure, quality healthcare and many other things that (other) Europeans enjoy and very often take for granted.
"Of course, politicians largely avoid responsibility for the emigration of the best and smartest people in this country, but it is clear that those who prevent the efficient and successful functioning of the state, while hiding behind nationalist rhetoric, are to blame in this case", Inzko wrote.
He stressed that, from the beginning of the campaign, he has encouraged citizens to use their civil rights and come to the polls to cast their vote. He has encouraged them to reflect on real issues concerning their future and the future of their children before voting the coming Sunday.
"I would ask people from BiH who live abroad, 'what made you decide to leave the country? What should be improved that would make you come back?'. I sincerely hope that every citizen in the country and abroad will seriously weigh the consequences of voting and thus will cast their vote for a positive future and a prosperous, stable and simply 'normal' BiH", concluded Inzko in his Wiener Zeitung article…. / ΙΒΝΑ