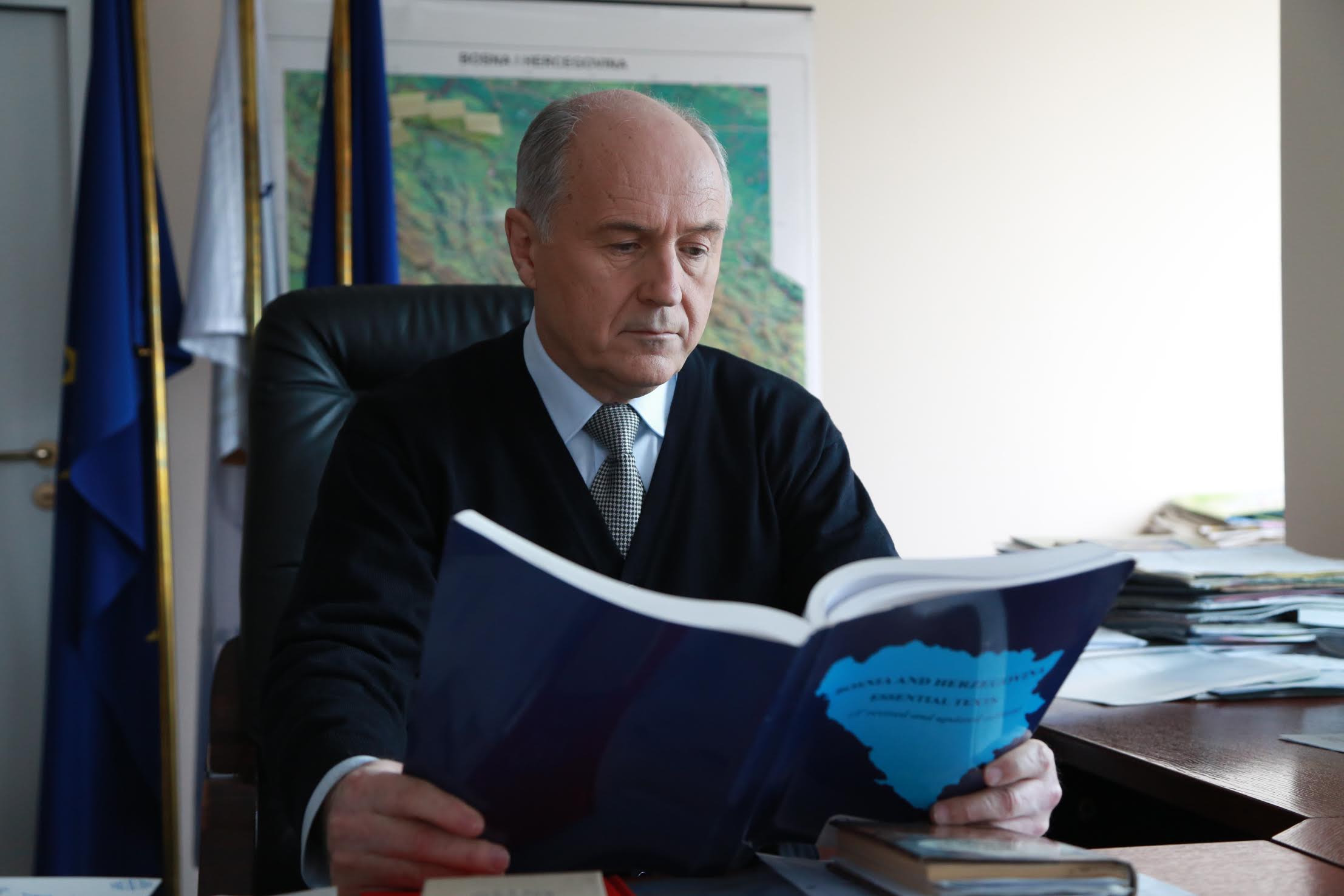 The International community High Representative to BiH, Valentin Inzko, said on Thursday (Dec. 28) that, clearly, politicians and political parties are already on pre-election mode, but that "the pre-election campaign is premature".
In an interview with local media, Inzko said that in the coming weeks and months, politicking and negative rhetoric is to be expected, which is unfortunate, as BiH obviously needs bold social and economic reforms and strengthening of the rule of law.
"The country needs to tackle daily issues of citizens, from the quality of service in the country's public administration to a functioning and effective healthcare system. I sincerely hope that BiH can manage to find a compromise on the needed electoral reform, that the country's citizens will take the opportunity to cast their ballots at next elections, and that the next mandate will not be another lost opportunity for BiH to finally move forward more decisively.
Allow me to use this opportunity to wish you and your audience all the best in the New Year. I wish them plenty of personal successes and, of course, health," stressed Inzko.
He added that BiH witnessed an increase in heated messages, be it secession of entities, hypothetical war scenarios or negation to ICTY verdicts. Inzko reminded viewers that the polls are almost a year away, and that it is not difficult to do the math. He also said that he is afraid that it would be naive to expect politicians to let go of a tool that they have so skillfully used in the past, and to expose themselves to be judged and voted based on their merits and achievements alone.
"Having said this, I have my doubts whether we are only seeing the pre-election rhetoric. I think the rhetoric has developed over the years – in a negative way. At first, it was clear pre-election rhetoric, which, however, developed into a permanent divisive rhetoric and, even more worrying, into divisive policy. This policy in not in the interest of the citizens of BiH regardless of their ethnicity, as it blocks the entire country and stalls the prosperity of BiH," said High Representative.
Inzko also said that BiH people deserve leaders who would work for genuine progress instead of making irresponsible statements that serve no other purpose but to keep the country in a state of constant tension. He thinks that "toying with people's emotions cannot bear any healthy fruit", and that such games need to stop. Inzko expressed the hope that a new generation of politicians will emerge this time, people who want to stay and live in this country, and take it forward.
Asked about demands to use the "Bonn powers" and sentence the politicians who violate the Dayton Peace Agreement, Inzko noted that he firmly believes good domestic solutions are the longest lasting ones and the best way forward.
"I also believe that we can come to that. We have seen in the past that BiH leaders are capable of reaching compromises. They can do so again. The Bonn powers still exist, they are still at my disposal but I would prefer not to be forced to use them. I use this opportunity to again urge the political leaders to seek compromise on the electoral reform, which would enable a smooth conduct of elections and uninterrupted implementation of election results. From the standpoint of my mandate, this is an immediate priority. Since we have mentioned the 'Ljubić' case, which is of great importance, we also shouldn't forget about other court rulings, such as 'Sejdić-Finci' and 'Zornić' cases, the ruling on Mostar, and the one referring to the status of Serbs as constituent peoples in certain cantons, which has been pending for 15 years," stressed Inzko…/IBNA