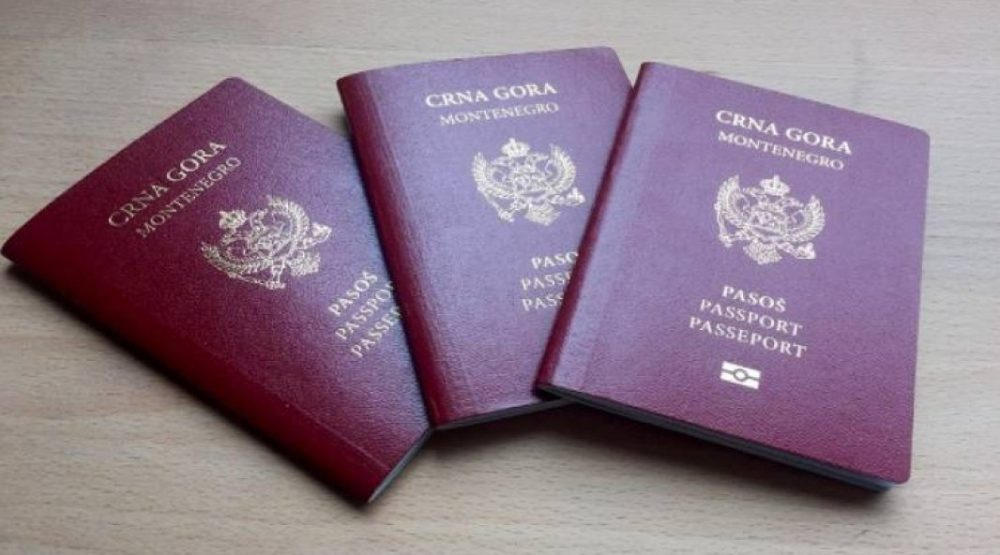 The Montenegrin Government gave its consent for economic citizenship to be granted for four projects in the area of tourism so far. There will be more in 2020 as the interest of investors is huge. The program concerning the granting of Montenegrin passport through investments will be valid until 2021 and is limited to 2.000 investors, Pobjeda Newspaper reports.
The article explains that "economic citizenship" can be obtained only through development projects and with the fulfilment of stringent criteria, and not by any means through the purchase of the real estate, houses, or apartments in Montenegro.
"There are four tourism projects the Government has granted consent for economic citizenship, namely the construction of Kolašin Resort & Spa" condo hotel in Kolašin, construction of "Breza" hotel in Kolašin, construction of "Kraljičina plaža" hotel in Miločer, Budva, and construction of "Durmitor Hotel and Villas" complex in Žabljak", said representatives of the Development Projects Secretariat.
They did not reveal the names of the investors who had applied for a Montenegrin citizenship.
The Government's document entitled "Autumn analysis of macroeconomic movements and structural reforms", states that "Kolašin Resort & Spa" company will build the first project. According to the data from the Central registry, its founder is "Oriental Management INC" company from Malaysia. Greek businessman, Mr Petros Stathis, will build "Kraljičina plaža" and "Durmitor" hotel.  Ms Katarina Despotović is founder and authorized representative for the Russian investor behind the construction of "Brezna" hotel.
When the entire complex procedure is finished the Government will announce the names of new Montenegrin citizens.
Representatives of the Secretariat point out that only application of proven credibility in a professional and personal context and inflow of investment funds with the proven legal origin and great transparency will be acceptable.
"The Government is committed to implementing the development program of economic citizenship in a transparent and lawful way. The ultimate goal is to raise the quality of life of our citizens", representatives of the Secretariat said.
There are two programs for the applicants. The applicant must deposit EUR 450.000 for the projects implemented south of the country or in the Capital. For the projects in the north and central Montenegro, apart from Podgorica, they are required to pay EUR 250.000. Contribution to the development of underdeveloped municipalities is a very important segment of the project. The program envisages a payment of EUR 100.000 for every submitted application for citizenship. The money will be directed to the fund for the improvement of infrastructure, economy and social services in those municipalities./ibna