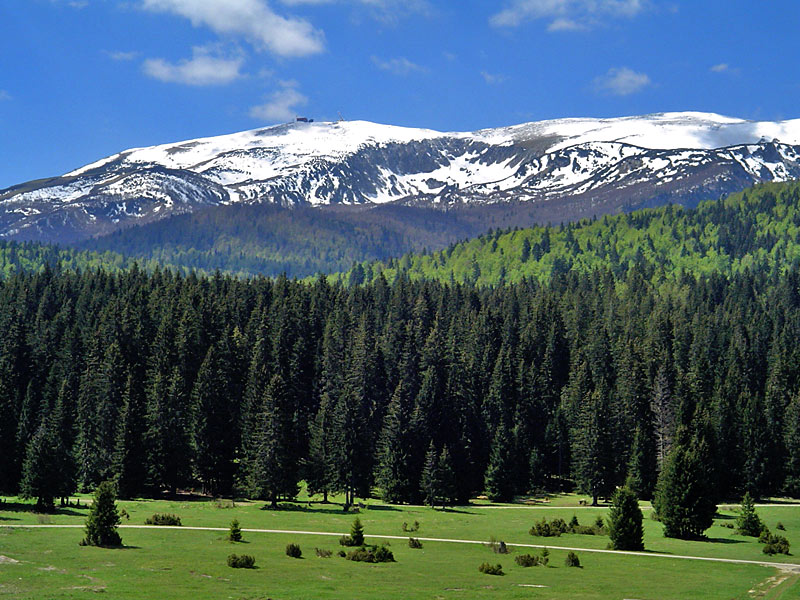 Sarajevo, October 22, 2015/Independent Balkan News Agency
By Mladen Dragojlovic
Just 15 kilometers from Sarajevo International Airport, in the foothills of the mountains Bjelasnica, Treskavica and Igman, investors from Dubai in the next few years plan to construct a modern tourist resort.
The story goes that representatives of the Buroj Property Development Company from Dubai spent a month in BiH looking for the right place to build the resort. Their hosts showed them all the best tourist places in the state, but they were not satisfied. On the way back to Sarajevo they stopped for a break near Trnovo and the guests were surprised with landscape and fresh, cold, mountain air. The decision was made without any doubt: Trnovo will be the center of a new tourist resort, one of the biggest out of Dubai, and one of the best in Europe.
Ismail Ahmed, executive director of Buroj Property Development, said to media that, by the first estimations, project will cost more than four billion Euros. The tourist city "Buroj Ozone" will have more than 2 000 villas, several apartment hotels and 160 flats. Also, investors are planing to construct one of the biggest shopping mall in this part of Europe, the Zayd Shopping Mall.
The citizens of Trnovo and villages around this area hope that this project will help them find employment and to begin to live a normal life. Trnovo is one of the poorest municipalities in BiH and has no big factories which, in this case, proved to be an advantage. Some of them, considered lucky, are employed in Sarajevo and travel to work there every day. But, since an invisible border divides this municipality between the Federation BiH and Republic of Srpska, some citizens in RS worry because of large number of Arabs who will come in Buroj Ozone to spend holidays or who will purchase flats to make Trnovo their permanent residence.
Ahmed, as every businessman, said that there is no reason for fear – this is pure business. His plan is to bring the rich Arabs in the resort and to make this area prosperous to the benefit of both citizens and company. As it was earlier announced, 70 percent of the revenue will go to the company and 30 percent will be collected by Trnovo Municipality.
The company from Dubai plans to begin construction at the start of next year and the whole project would be finished in eight to ten years. The construction companies from BiH would be engaged on the place, and all material will be purchased in BiH and neighboring countries, so it will improve economy in the country and region. The project foresees copying of many construction objects from Dubai in this resort, especially fountains. But, BiH is well known as a country with a big level of corruption and many foreign investors refused to work in this state. Many businesspeople in BiH hope that this project will have success and that it will show that BiH can provide good conditions. In such a case, this project will attract other international investors.