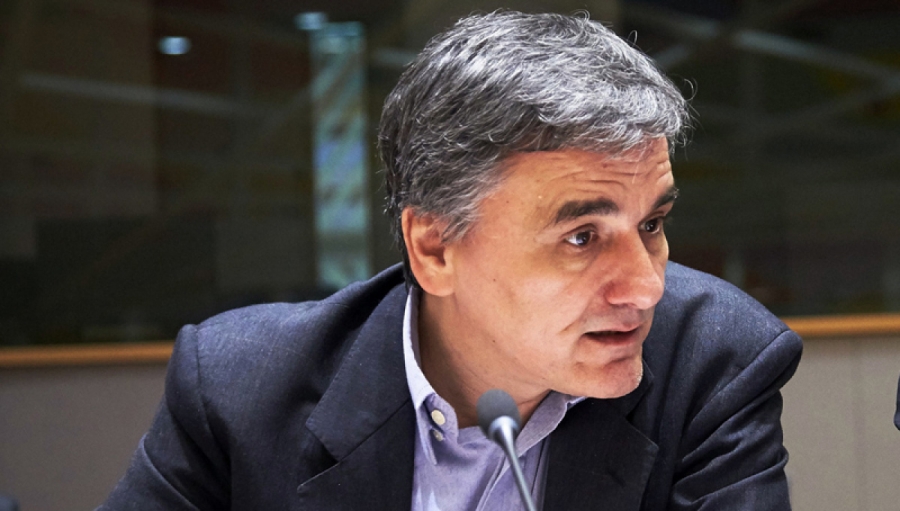 Having in his luggage the technical agreement between the Greek government and the Institutions, the Greek Finance Minister, Euclid Tsakalotos is in New York to meet with investors and also get the chance to discuss the next "hot" issue which is nothing else apart from the debt.
Due to their participation at a Capital Link conference, this is also the place where other top executives of the government's financial staff are right now. Following the Greek premier's recent trip to the United States, where he met with the American president Donald Trump, it is expected that they will hold a series of meetings with international investors. Euclid Tsakalotos will be the main speaker at the 19th Annual Invest in Greece Conference, organised by Capital Link, on December 11, at the Metropolitan Club in New York, as he will deliver the opening speech, during the formal lunch of the conference. On Tuesday, December 12, he will attend the special event titled "Greece day at the New York Stock Market" with a series of important meetings with representatives of investment companies planned to follow.
Greek… menu
It is worth noting that the same conference will be attended by the Minister of Economy and Development Dimitris Papadimitriou, Tourism Minister Elena Kountoura, by the competent General Secretary George Tziallas and the Governor of the Independent Public Revenue Authority, Giorgos Pitsillis, while, PM Alexis Tsipras will address the conference through a recorded (camera) message. This is an international conference on Greece, in New York City, with government and business leaders from the United States, Greece and Europe. At the same time, following the recent visit of premier Tsipras to the U.S. of A,, the participation of representatives of the Systemic Greek Banks will enable the Greek side to expand the possibilities of cooperation between Greek and foreign investors.
Institutions and debt  
Traditionally, this particular conference attracts the Wall Street elite, while Christine Lagarde from the IMF, EU Deklan Costello and ESM Nicola Giammarioli will attend, too. Therefore, they might also talk of the debt. re can be no discussion of debt. Besides, Christine Lagarde, speaking to the Italian newspaper Il Sole 24 Ore said that, "We need a debt restructuring so that the future of the Greek economy can be sustainable ", adding that, "We have a very clear position: based on specific elements, the IMF board has approved of the agreement for a stand-by loan 'in principle' . The key issue is that (the) debt restructuring is needed so that the future of the Greek economy can be sustainable."
Papadimitriou and Ross… yet again
After the conclusion of the conference, the Minister of Economy and Development Dimitris Papadimitriou  will travel to Washington, where he will have a meeting with the U.S. Secretary of Commerce (the 4th time the two men meet) Wilbur Ross, in order to discuss issues related to the Greek-U.S. Committee that was established during the recent of the Greek PM to the United States…/IBNA