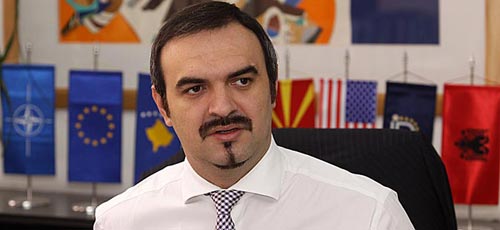 Skopje, November 18, 2013
Minister of Economy in FYROM, Valon Saracini has expressed his optimism about the growth of investments in the country during this year. He said that investments have seen a positive trend.
"If all goes according to expectations, until the end of the year, foreign direct investments may amount from 200 to 250 million Euros", said minister of economy, Valon Saracini.
According to him, government continues to achieve positive results.
"In the first 8 months of the year, 153 million Euros have entered FYROM, 53 million Euros more than in 2012. Next year is expected to see recovery in the world economy and this to be accompanied with more foreign investments in 2014", says Saracini. Saracini also mentioned the growing interest of foreign investors for free economic areas, especially that in Tetotvo. /ibna/