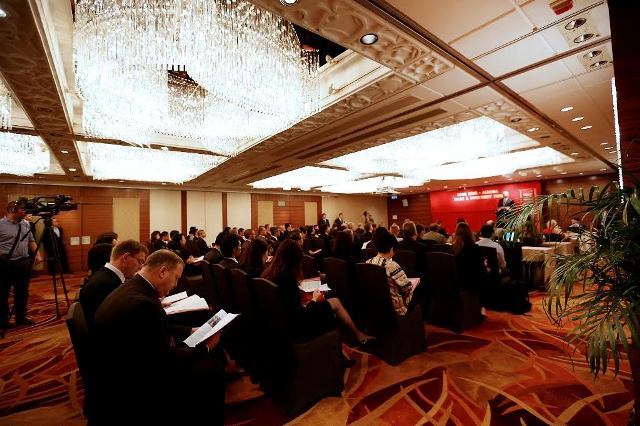 Tirana, 27 October 2015/Independent Balkan News Agency
PM Edi Rama started today a three day visit to Hong Kong. The Economic Forum was the first focus of the visit. Present in this forum were around 100 entrepreneurs from Hong Kong and China, interested to invest in Albania and to boost exchanges with our country.
During his address to the Forum, Rama said that Albania is a country with great potentials and ready to welcome investors from China and Hong Kong.
The Albanian government, said the PM, is engaged in reshaping the model of the economic development, based on the true sources of development, starting from oil and minerals, energy, tourism, agriculture and production. Albania offers comparative advantages for foreign investors in terms of its geographic position as well, the taxation system, labor cost and also positive climate in the region.
"To invest in Albania doesn't simply mean to invest in Albania, but to invest in a much bigger market and to have larger potentials of expansion in an area that includes Western Balkans. Up to a few years ago, it was impossible to imagine this area as a common market, but now, it's a common market".
"As far as taxes and labor cost is concerned, -Rama said, -we are in a favorable position, but especially the labor cost, which so far has been low in our country".
Albania, said the prime minister, is a suitable country for investors and holidaymakers. Tourism is a priority sector for the economy and it has great development potentials.
"Our main scope is to make Albania very attractive for investors from China too, in order to create a tourist market for holiday makers from China. I'm sure that people who are part of this industry and who have invested abroad, would see Albania as an attractive country from this point of view and investments would be lucrative in the years to come, because they would undoubtedly offer important opportunities for holiday makers from China and Hong Kong". /ibna/