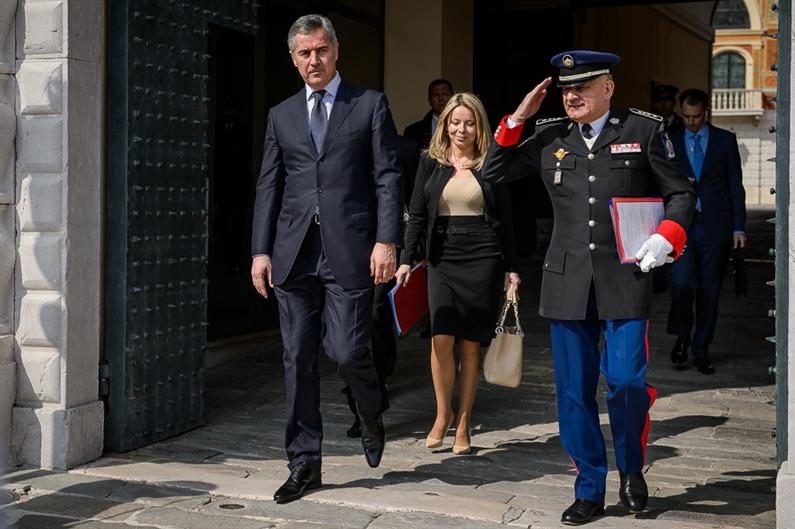 By Adnan Prekic – Podgorica
Investment resources and investment opportunities in Montenegro were presented at the Montenegrin Investment Forum in Monaco. In front of over 100 investors around the world, the Montenegrin Prime Minister, Milo Djukanovic, said that Montenegro is in the process of Euro-Atlantic integration, which results in a continues improvement of the business environment so that each prospective investor who comes in Montenegro will find a "fertile" business environment.
As a tourist destination oriented towards foreign investments, Montenegro is quite similar with Monaco. That was one of the reasons that the presentation of investment potential of Montenegro was organised in the Principality. Monaco and his experience are a great inspiration for many countries in the world, especially for Montenegro, bearing in mind its dimension and the structure of its economy and its development opportunities, Djukanovic said. Speaking to foreign investors at a conference in Monaco, Djukanovic said that with the planning of available resources, responsible strategies and the implementation of these plans, Montenegro may in the near future reach the level of developed of European societies in the Europe of the 21st century.
Montenegrin Prime Minister and his colleagues presented the specific projects that are currently being implemented at the conference. One of the presented projects was that of a submarine cable between Montenegro and Italy. With this investment, Montenegro becomes an energy hub in the region and provides a simple and inexpensive connection between electricity producer countries of South-Eastern Europe and Western European markets. For the project of oil and gas in the Montenegrin coast, 20 of the most reputable companies in the world in this field have expressed an interest. They also presented the tourism projects that are being implemented such as Portonovi, Porto Montenegro and Lustica Development. The value of development projects in tourism are more than three billion Euros.
Djukanovic also met with the Prime Minister of Monaco, Michel Roger. It was noted that regular political dialogue at the highest level provides a good impetus for economic cooperation. The main topic of discussion was the fiscal agreement on the elimination of double taxation. Prime Minister Djukanovic also met with the ruler of the Principality of Monaco, Prince Albert II, who in June 2013 had paid a visit to Montenegro.