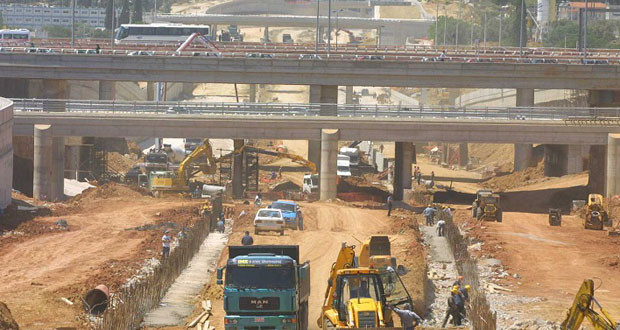 Athens, January 5, 2016/Independent Balkan News Agency
The official inauguration of the new terminal of the airport of Sitia (on January 16th) will mean a new era for the city and the whole Lasithi prefecture in east and southeastern Crete.  The new terminal (9,000 m² and 2,000 m² in the basement) along with the extended runway made it possible for the airport to serve 3  big flights in an hour. If the runway is extended another 300 meters (which means another 10 million euro), then Sitia and Agios Nikolaos and Ierapetra will have a nearby airport that can serve them fully, since it will be possible for bigger aircrafts to land –planes with 400 passengers.  Now in Sitia  are landed midrange planes, that is aircrafts  with up to 250 passenger seats.
"Thanks to the extended runway and the new terminal we hope for new investments in our city and generally in the prefecture. There are already plans for new hotels and another 10,000 beds", said to IBNA the mayor of Sitia, Theodoros Paterakis. "The airport is just 1 km from downtown Sitia and only 800 m. from the port. And the new terminal is full operational, with duty free, rentals, fire department etc, like any big airport".
Sitia (through three airline companies)  is connected with direct flights to Athens, Alexandroupolis, Aktio and 3 islands of the Dodecanese group of islands.
The airport was named "Vitsentzos Cornaros" in sign of honor in one of the main representatives of the Cretan literature and author of the narrative poem "Erotokritos".