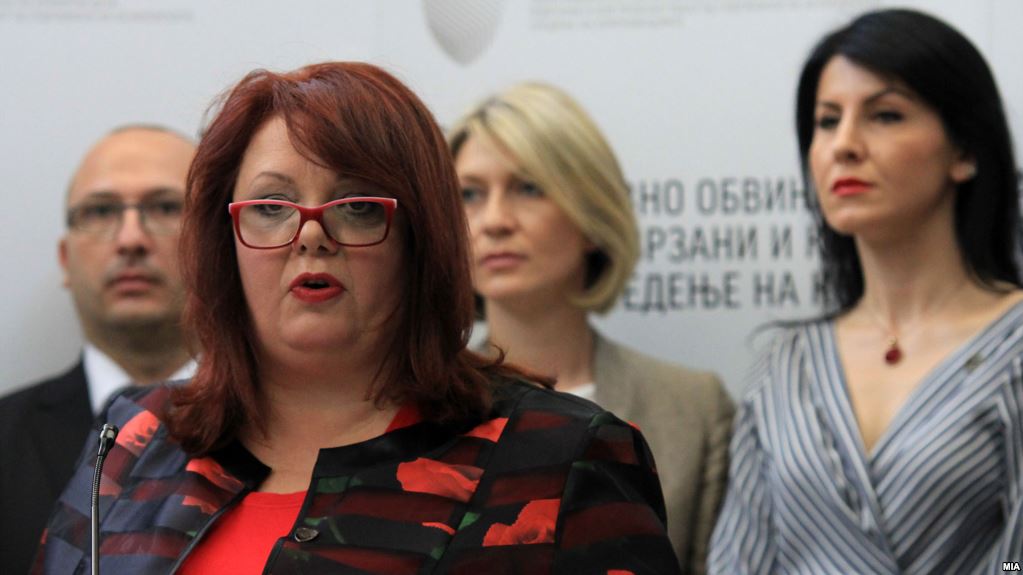 Current government officials in FYROM are being investigated by the Special Prosecution. This has been announced by chief prosecutor Katica Janeva, who says that evidence and recorded conversations are being examined.
"There are recorded conversations of former officials who now occupy government positions, but their content, which is still being examined, is yet to lead to any indictments", Janeva said.
The chief prosecutor said that the Special Prosecution will also open new investigations on cases of corruption and criminal offenses.
Social democrats of the party led by PM Zoran Zaev say that the Special Prosecution needs to be supported in order to restore justice in the country.
"Justice must be made, regardless of the political sides. There needs to be political consensus between political parties in order to help with the work of the Special Prosecution", said SDSM's MP, Betian Kitev. But, the largest opposition party, VMRO-DPMNE is against the prosecution's actions.
"Although your mandate ran out six months ago, you continue to operate against the law. How can I be sure that you're offering legal guarantees while you, as an institution, are breaking the law", said opposition MP, Zoran Ilioski.
The Special Prosecution was set up three years ago to investigate the wiretapping scandal which revealed criminal offenses and abuses made by the previous government.  /ibna/