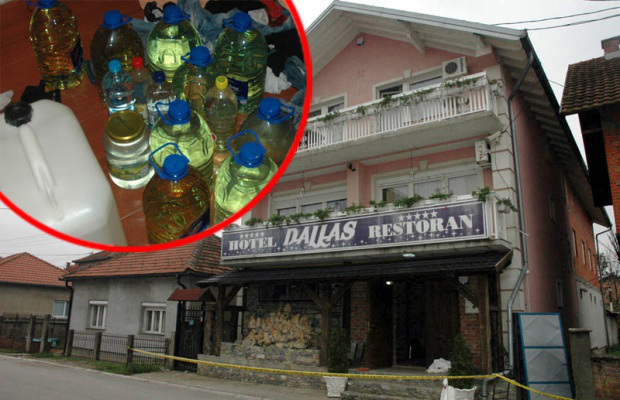 Banja Luka, November 2, 2015/Independent Balkan News Agency
By Mladen Dragojlovic
RS interior minister, Dragan Lukac, confirmed on Monday that the investigation on the attempted terrorist attack in the city of Janja, near Bijeljina, is still ongoing and that the biggest success is that police agencies in BiH prevented this attack.
The RS police announced that, in cooperation with the BiH State Investigation and Protection Agency (SIPA), prevented the destruction of the hotel Dallas in Janja, on October 30. As it was announced, RS police received intelligence information that either a terrorist attack or other aggravated criminal act may be committed in the area of Bijeljina, with the aim of endangering the security of citizens and property on a large scale, and inciting religious, national and racial hatred.
"The biggest success of the RS Ministry of internal affairs is that it prevented an attack which could have caused a lot of trouble for the citizens, mainly the Bosniaks", Lukac told to reporters.
He noted that the owner of the Dalas Hotel, in which the police found 100 bottles filled with petrol and a gas tank tied together with bed sheets, has to be located. Lukac said that the hotel owner has to be questioned but that traces found on the scene will lead inspectors to somebody else.
The hotel is the property of a 64-year-old woman who lives in Janja and the Netherlands. There were no people in the hotel during the police raid when the attempted attack was discovered. The way the Hotel building is placed, it would have destroyed a large number of houses that are nearby in case of an explosion.
During the raid, police discovered more than 100 liters of gasoline, a large number of gas bottles, explosive and pyrotechnic devices that were connected with a cloth. The goal of this act was to destroy the building, the police concluded.
Thanks to the rapid reaction and persistent operational work of the police, a criminal act that could have resulted in disastrous consequences for the lives of citizens and the property was prevented. The operation was conducted by members of the Bijeljina PSC and the Terrorism and Extremism Combat Department within the RS ministry of interior.