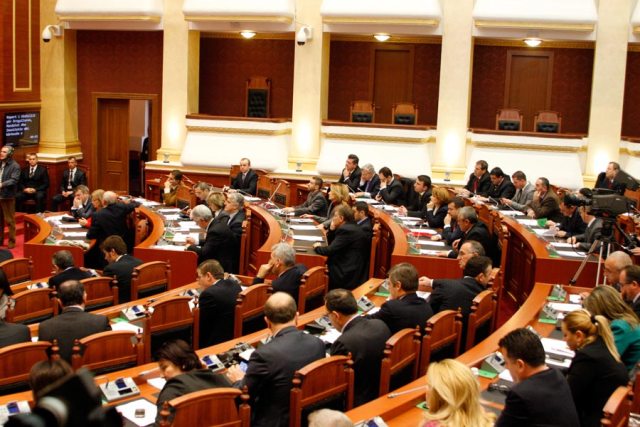 Albanian parliament has come with the conclusion that none of its 140 MPs results with previous convictions by Albanian courts.
This was the result of the investigation carried out as part of the application of the law on decriminalization. The official information is based on the self assessment forms submitted to the speaker of parliament, Ilir Meta and the official information submitted upon the request of parliament by the Civil Registry Office and Judicial Records Office.
"Parliament structures concluded that none of the officials have been convicted by Albanian courts, apart from political convictions during the time of dictatorship, which are not part of this law", said parliament's press office.
On the other hand, a paradox has been discovered: Several officials have declared that they have changed their name or family name in different periods in time, but such changes do not appear in the current 2010 registry which is used as a basis for referral.
Parliament says that under these conditions, reevaluation will be demanded for concrete cases.
The scope is to find out if there are officials who have been convicted by courts outside of Albania and if they have made changes to their personal data to evade the law which doesn't allow them to hold state posts. /balkaneu.com/