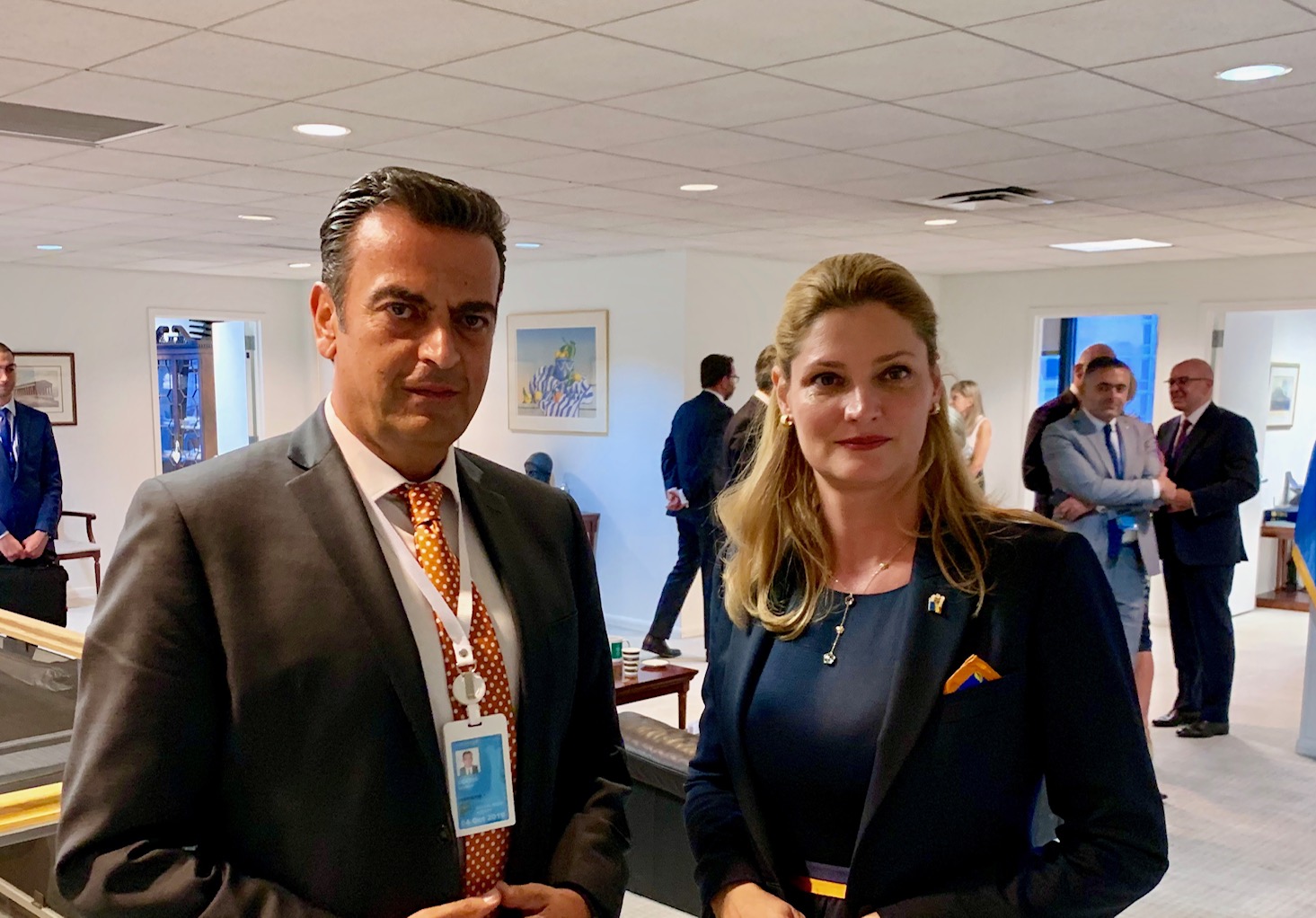 On the sidelines of the 74th UN General Assembly in New York, was held the Quartet Ministerial Cooperation of the EU Member States in the Balkans, Greece, Romania, Bulgaria and Croatia. After the conclusion of the meeting, at the offices of the Permanent Representation of Greece to the UN, Romanian Foreign Minister Ramona N. Mănescu gave an exclusive interview for IBNA on this four-way cooperation.
Ms Mcnescu underlined the need for stability in the Balkans through the European integration of the Western Balkan countries, adding that these countries have the full support of Romania, Greece, Bulgaria and Croatia in this regard.
Minister, how important is this meeting for the Balkan EU member-states?
It is extremely important not only for us, it is important for the region. We are part of a very important region on the European continent. We want to keep it stable and we want to have as many countries on board as possible. As far as the western Balkan countries are concerned, we do consider that they need our support, full support, in order to become part of the club and we are very much committed and engaged with this quadrilateral format, in order to assist them on their path to become EU members. Of course the levels of development and progress in the countries is different, but still we are committed and being part of this region, we understand the challenges better than others, but also the opportunities. And we want to stay close together to help them.
Was cooperation in different issues on the agenda of this meeting?
Yes. It is a cooperation format on different issues. Of course, of all the issues that concern the EU dossier, the western Balkans is probably one of the most important at this moment. We also have Brexit, the multi-annual financial framework. We have a lot of topics to discuss, like interconnectivity within our region. But yes, we do have a history together in our region and the most important thing is for that history to bring us closer, not to divide us, while we are trying to find the common denominator in order to come closer and not to divide our countries./ibna