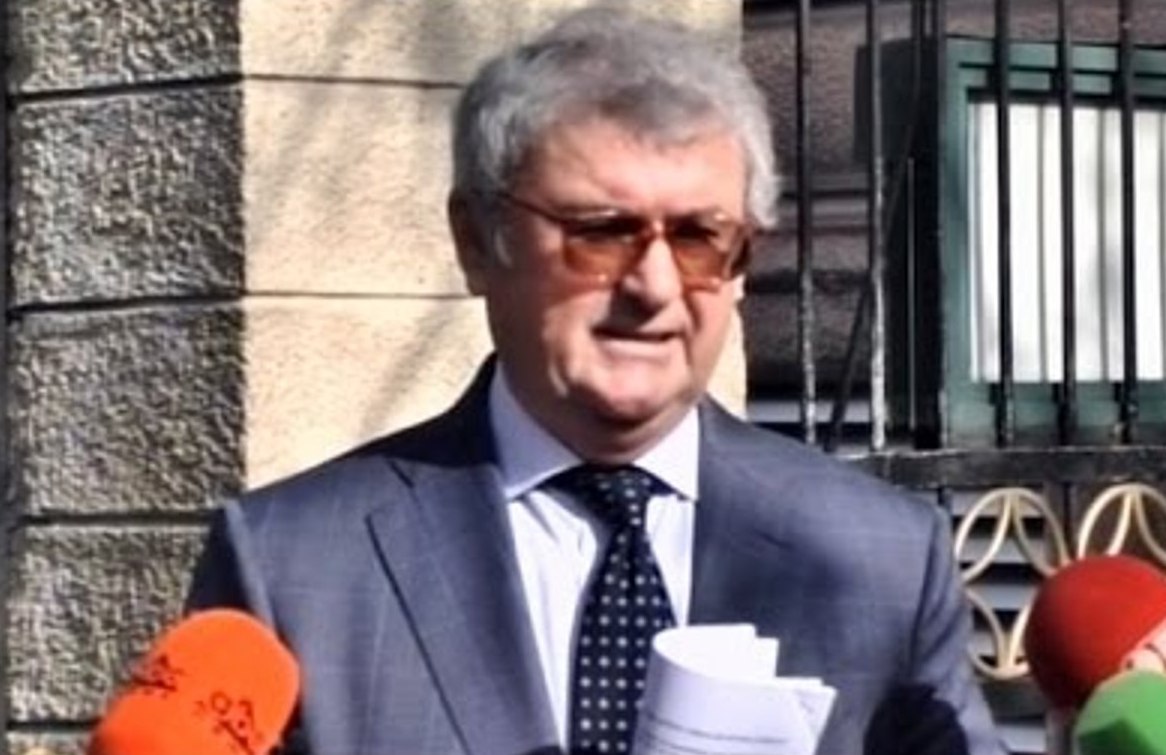 Prime Minister Edi Rama should have resigned a long time ago, but there will be a political solution to this difficult situation. This is the opinion of former Democratic Party MP for Fier, Kozma Dashi. According to him, "only a fair political solution will be able to break this unprecedented gridlock".
Interviewed by Albert Zholi
How do you predict the May 11 protest to be? Do you think the opposition will be able to issue a stronger and more hopeful message through this demonstration?
The May 11 demonstration will be part of this long series of demonstrations that the opposition has held and the message remains the same: Rama, the source of all the bad things the country is going through, must leave. The situation is very aggravated. Albania is going through a deep crisis, misery and it's without the hope. The situation has worsened in all aspects.
So, we're in a difficult moment?
Very difficult, like never before and this situation requires a political solution. Only a fair political solution will be able to break this unprecedented gridlock.
The opposition is demanding Rama's resignation as Prime Minister in order to start dialogue. So Rama is considered to be as the source of all evils in this country?
Of course. Rama was the one who has lead the country to this situation. Nobody believes that there can be free and fair elections with Rama as prime Minister. Everyone knows what the situation in Albania is like. The Socialist Party supporters also know this. Albania is going through an unprecedented situation and it has had enough of it. I think that there will be a political solution. I think and believe that Rama sees what the situation is like and he will eventually make concessions for a political solution. In my opinion, Rama should have resigned a long time ago, because he's responsible for the situation.
If Rama does not resign, do you think the elections will be free?
Rama's resignation is the main condition. The Prime Minister organized those elections with crime money and he has destroyed them entirely. Nobody believes that free elections could be held with Rama as Prime Minister. There's no need to discuss this, because both left wing and right wing supporters understand this. Socialist Party supporters also realize that Rama should leave. The sooner he leaves, the better it is for the country. This gridlock has daily costs. The more he remains in power, the bigger will be the cost that Albanians will pay.
What's your intake on the new party that was created by Astrit Patozi? Will it have supporters?
It's too soon to say if this party will become an important party or not. This is a new party which still does not have a platform. However, I do not have an accurate opinion as to how this party will perform in the future. But I'm more concerned about the difficult political situation in the country. This new party plays no role in the solution of this political situation. We should solve the crisis first and then see how this party performs.
Can the June 30 elections be held under these circumstances?
We already established that there can be no elections with Rama as Prime Minister. If there is a political solution, then there will be elections. The Democratic Party is in favour of free and fair elections. May 11 will be another test for Rama, a call to react. I believe in political solutions. Time will show.