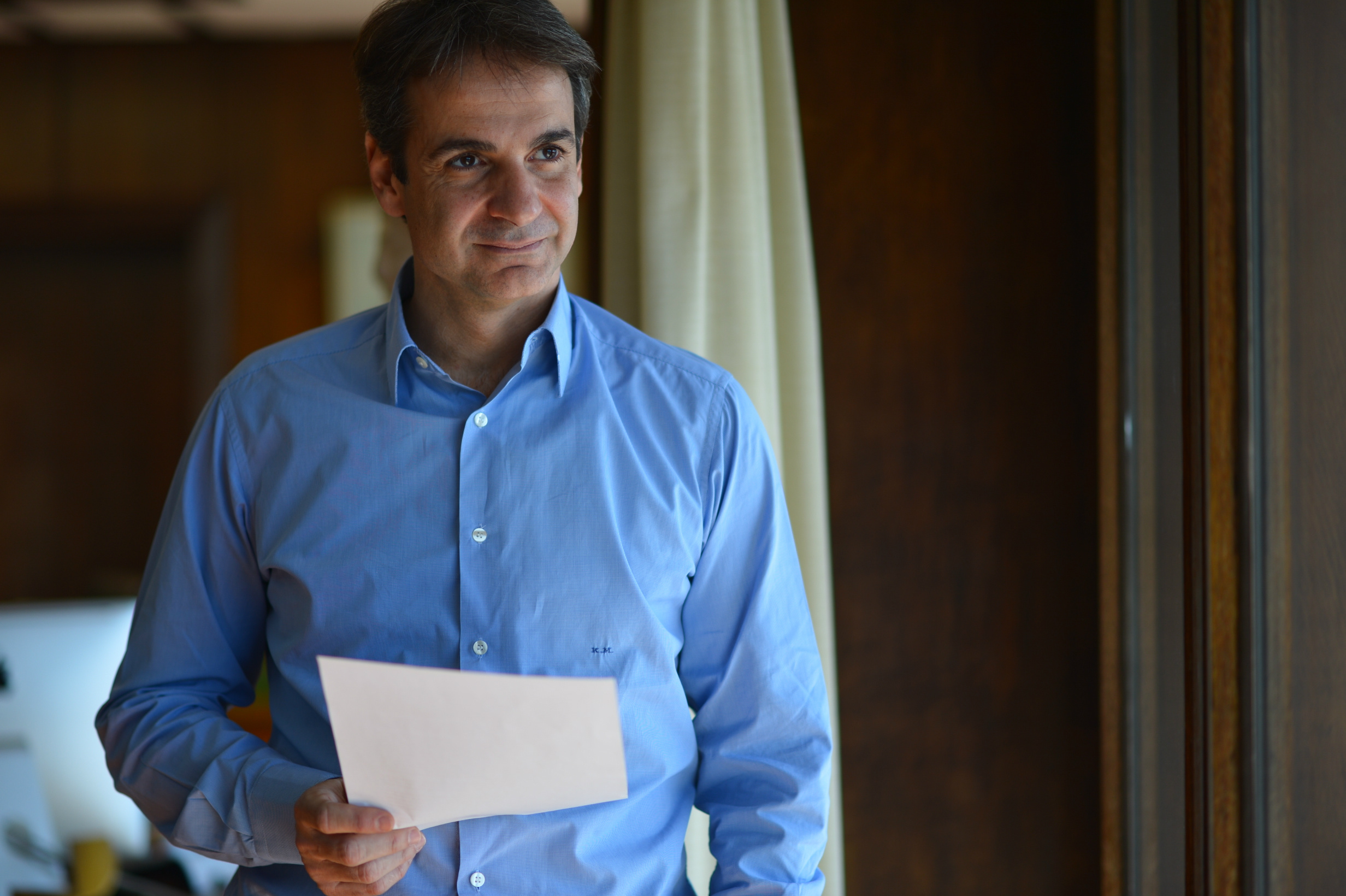 Athens, October 21, 2015/ Independent Balkan News Agency
By Alexia Tasouli
Kyriakos Mitsotakis is a New Democracy MP, former Minister and candidate for New Democracy leadership.
What will be your first move if elected leader of the New Democracy? Will you address your party's voters or the Greek people?
There is much that needs to be done in order to begin the process of renewal for New Democracy.  We need to see everything from the ground up and this is exactly what I will do if I am elected the next President of my party.  One thing, however, is for sure from day one:  ND will function as a truly open European political entity.  Decisions will not be made by a select circle of people, but with absolute transparency and above all inclusiveness.  ND will open its doors to new members and friends, who will become the creative spark for setting forth efficient and effective policies that address the needs of society and the economy.  I strongly believe that term limits need to introduced ND's leaders.  Everyone, including the party leader, must be systematically evaluated.  Local societies should and must have a say of those seeking the privilege to represent them in Parliament. But make no mistake, those who align themselves with ND are part of society, with the same fears, concerns and demands.  There should be no real distinction between the two because if there is, then a party is fundamentally out of touch with reality.
What would you do in order for Greece to regain its lost credibility abroad?
Say what I believe and do what I say.  Trust is lost very easily, as proven by the first seven months of the SYRIZA government and the debacle of the negotiation process with our creditors.  It takes time to build up again.  It requires setting a precedent of promises versus action.  Greece has for too long been hurt by a political class easily swayed by the sirens of populism.  This is the story of our political history, past and present.  Unfortunately, ND has not been immune to this and we have paid the price dearly.  Most importantly, we have let down millions of Greeks who demand that the country make a full transition to European norms and practices.  They are dismayed today by the damage done by SYRIZA and more so by the feeling that Greece is following the wrong path.  One that will lead far away from growth, development and job creation.  I strongly believe that the vast majority of Greek people, no matter their political or ideological affiliation, understand and demand the implementation of those fundamental structural reforms that will allow the healthy forces of the economy to break free and reach their true potential.  Big government and even government monopolies embraced by SYRIZA have long been dismissed the world over.
Will you follow the same old path with respect to your policy vis a vis the government,launching attacks on it or, if you like, criticizing it in the manner we are used to over the years from the opposition or are you thinking of a new kind of opposition?
New Democracy's opposition in Parliament will be resolute, determined, decisive and factual.  As the main opposition, ND is obliged to be ready to govern at a moment's notice.  This is precisely why good governments are made before they are sworn in, with sound policy proposals, constructive opposition and with a focus on the needs of all.  Greece finds itself in a truly comparative disadvantage regarding the capacity of its political class to reach common ground, understanding and cooperation on core issues affecting society and the economy.  If such a capacity existed back in 2009 and 2010 when the crisis broke out, I am certain that now we would well the path of growth and development.  If only we had done the responsible thing, like Portugal did for example when it found itself under the limitations of its creditor's demands.  Rather, SYRIZA saw the crisis from the lens of political opportunism, brought down a government, made unfathomable mistakes that led to a third memorandum and the prospect of borrowing from the open markets rather distant.
Many different voices have been heard within New Democracy regarding the refugee and immigration issue. What is your view of the issue both in Greece and in Europe?
What we need is a comprehensive "European" solution and a commitment that the EU's member states will share responsibility.  To begin with, there should be a clear distinction between refugees and economic migrants, so as not to abuse the right to grant refugee status.  In addition, stricter protection of the EU's borders must be instituted, with Frontex responsible for the Union's external borders and the authority to determine refugee entrance.  From this point on, member states must bolster their administrative and financial capacity so as to expedite accounting of those entering and establishing European support centers that meet European standards.  This is important so that Europe protects it's principle of free movement and not establish border controls. Those who are chased and prosecuted from their countries must be able to find safe refuge in Europe.