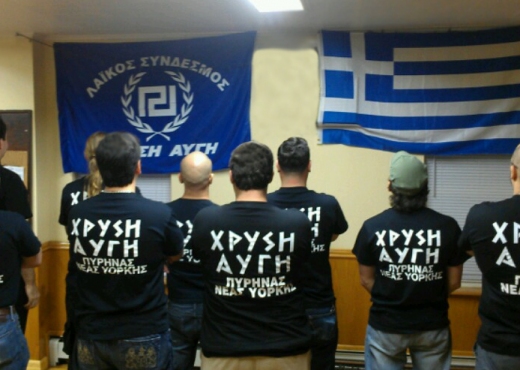 Skopje, April 24, 2013,
Βy Naser Pajaziti
Several associations in Skopje and Diaspora have demanded from the Council of Europe to take measures against the Greek neo-Nazi "Golden Dawn" Party as a result of the campaign, acts of violence and hatred against neighbors and other ethnicities, such as the Macedonian one.
The incentive has been launched by the Macedonian United Diaspora (UMD) along with several other associations. "We appeal to the Council of Europe to recommend to the Greek government to immediately start and fight racism and extremism, which the Golden Dawn is manifesting and which is represented in the Greek political life with 18 Members of Parliament", states UMD.
According to this organization, Macedonian minority in Greece is facing repression, violence and other forms of pressure from the activists and policies of Golden Dawn.  "We demand to the Council of Europe to take immediate measures in order to eliminate such violent organizations and parties", declare Macedonian organizations.